Did Jeremih Use A Body Double During A Show? – WATCH
3 December 2016, 13:29 | Updated: 3 December 2016, 13:38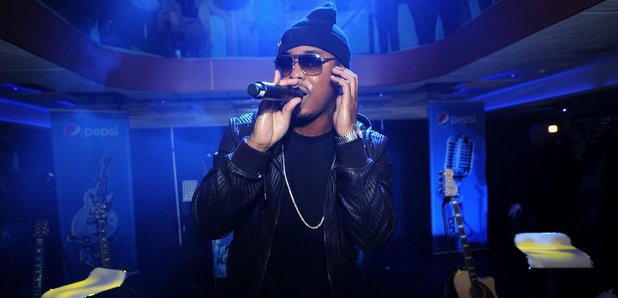 Fans are confused.
Jeremih has been accused of using a body-double during his recent show in Houston.
The R&B singer, who has been feuding with PARTYNEXTDOOR on their co-headline 'Summer's Over Tour', is alleged to have hired a body-double to perform in his place.
Watch a clip of the performance below:
@angelayee A video of the supposed @Jeremih last night in Houston. We don't believe it was him pic.twitter.com/DPTiv0PHKP

— Keron_ave (@keron_ave) December 2, 2016
Fans at the show were quick to pick up on something unusual and voiced their concerns on Twitter.
That fake @Jeremih they brought out in Houston wore a hoodie & hat the whole show sliding from his fans like Usher

— #idothis (@_AlexisCharles) December 2, 2016
@Jeremih wya bruh because you ain't in Houston that wasn't you

— Chxzz! (@Thats_Nickk) December 2, 2016
@itsjessicablah @Jeremih Yes! Dude was lip syncing and covered with a hood down to his eyes with shades on. Worker confirmed it wasn't him

— Férina (@LifeAintBreezy) December 2, 2016
On everything that wasn't @Jeremih on stage in Houston & that performance was trash

— #idothis (@_AlexisCharles) December 2, 2016
People complain about @kanyewest cancelling tours and shows but this bitch @Jeremih sent out a fucking stunt double in Houston.

— caleb dunn (@Shoeperman_) December 2, 2016
Jeremih is reportedly really angry at OVO singer PARTYNEXTDOOR over their tour arrangements.
During a recent show in his Dallas, he slammed even called out the singer live on stage.
"PARTYNEXTDOOR and his crew are some b*tch ass n*ggas," he said.
Watch below:

It is thought the Jeremih is not impressed about being the opening act for PND on their current tour together.
Did Jeremih really hire a body-double?!