James Corden's 'Carpool Karaoke' Gets Apple Music Spin-Off Series
27 July 2016, 11:26 | Updated: 27 July 2016, 12:34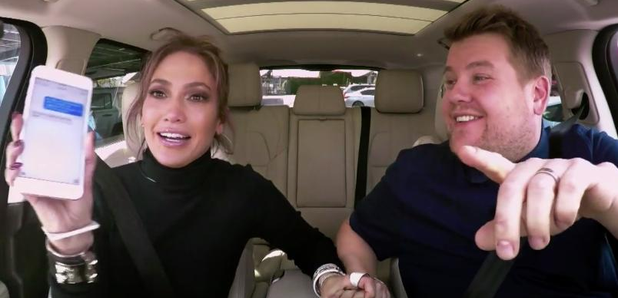 Carpool Karaoke is about to change forever.
James Corden's viral Carpool Karaoke series is set to get even bigger, with Apple Music announcing an exclusive spinoff series.
The new show will be hosted on Apple Music and be executively produced by James Corden – although no start-date or presenter have been announced yet for the 16-part series.
"We love music, and Carpool Karaoke celebrates it in a fun and unique way that is a hit with audiences of all ages," said Eddy Cue, Apple's senior vice-president of internet software and services.
He continued: "It's a perfect fit for Apple Music - bringing subscribers exclusive access to their favourite artists and celebrities who come along for the ride."
Carpool Karaoke will remain as a sketch on the Late Late Show for now.
The collective views for all of the Carpool Karaoke videos on YouTube currently sits at over 830 million.
Meanwhile, Michelle Obama was the latest guest to appear on the viral skit, bringing out Missy Elliott to rap 'Get Ur Freak On'.
In the past, James Corden has been joined by Adele, A$AP Rocky, Stevie Wonder, Iggy Azalea and more.