Jaden Smith Just Got Seriously Philosophical And Our Minds Have Been Blown - WATCH
3 March 2017, 11:46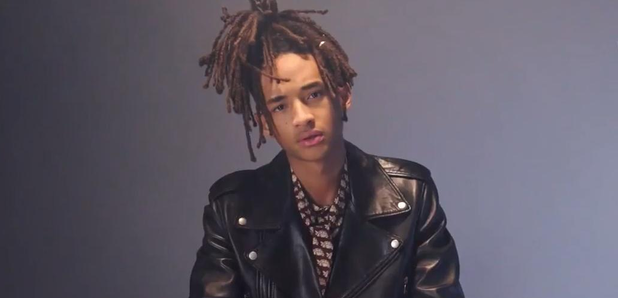 The Internet cannot handle this.
Jaden Smith is back with some new philosophical insights and the Internet can't deal with his new level of woke.
The deep-thinking son of Will Smith features in a new video titled 'Jaden Smith Blows Your Mind', which sees the young star tackle some of life's most profound and enlightening discoveries.
Watch the hilarious video below:
someone please come and get Jaden Smith LMFAO. I'm crying. pic.twitter.com/LXFi3alYaR

— Court Kim (@TheCourtKim) March 1, 2017
The actor, musician, artist and professor of all things existential sat down with Vanity Fair to talk through some bizarre facts that will make you question everything.
For example, did you know that sharks have been on this Earth for longer than trees? Or that it potentially rains literal diamonds on Saturn and Jupiter? Well, Jaden did.
Naturally, Internet users were taken aback by this higher plane of thought.
I wanna be as woke as Jaden Smith

— lil yady (@AtYadder) March 3, 2017
jaden smith is the gandhi of our generation

— Zane Wilson (@Zane_wilson17) March 3, 2017
the father, the son, and the jaden smith

— ava wolf (@wownicebuttdude) March 3, 2017
Y'all don't understand Jaden Smith been on another level like the man has touched and seen other dimensions aha he beyond woke

— V0g0LyFe (@LilMamba25) March 3, 2017
Jaden smith: "Strawberries aren't berries but bananas are"
me: pic.twitter.com/g8QbozsXrQ

— gemini of color (@prayforharris) March 2, 2017
jaden smith reaction images for your revelations pic.twitter.com/FXL0lwQ9aR

— gimmemy bird back (@bisouette_) March 3, 2017
Even singing sensation Nick Jonas admitted defeat.
Jaden Smith you win. @officialjaden

— Nick Jonas (@nickjonas) March 3, 2017
We're patiently waiting for the next one, Jaden.