iPhone 7 Users Are Drilling Into Their Phones To Find A 'Secret' Headphone Jack
30 September 2016, 10:49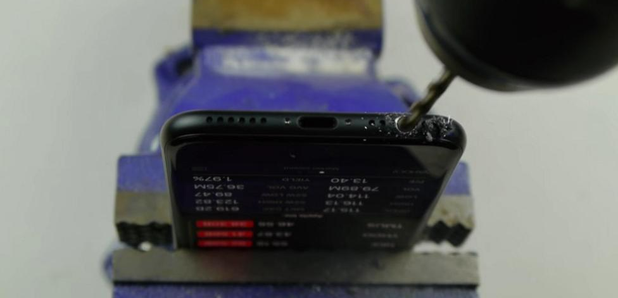 Don't fall for the hoax!
Owners of the brand new iPhone 7 are drilling into their phones in the hope of finding a 'hidden' headphone socket.
A prank video by YouTube user 'TechRax' appears to show a man drilling into his iPhone 7 and finding a hidden socket near its Lightening recharge point.
Since being published, the video has been viewed over 13 million times.
Watch below:
The YouTube comments section is filled by people who claim to have attempted to drill their own phones.
"Now my old headphones fit in but the phone doesn't work anymore!" said a user called Sinus Plexus.
While Philip Kuo added: "Followed the instruction.. but does not work - tutorial fake."
However other viewers quickly spotted the prank, with one user commenting: "This is the ultimate stupidity test that shouldn't fool anyone."
Owners of the iPhone 7 can use an adaptor to listen to music through wired headphones or simply use its Bluetooth feature.
So whatever you do, please do not drill into your iPhone 7!