Instagram Nows Shows People When You Were Last Active & The Internet Is Scared
19 January 2018, 11:44 | Updated: 19 January 2018, 11:45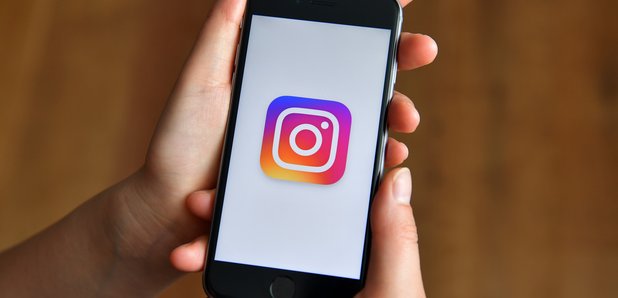 But there is a way to hide it.
Instagram has launched yet another feature that nobody asked for and it's safe to say that people are freaking out.
The popular photo-sharing app now enables people you follow to see when you were last active - likewise, you can see when your friends were last active as well.
People you've been talking to via the direct messaging section can see how long it's been since you last used the app, and vice versa.
The new feature has been integrated in Facebook Messenger and WhatsApp for a while now, but people aren't exactly happy that it's now been rolled out on the 'gram.
instagram now tells you the last time someone was active on the app. it's a terrible idea and i just want my timeline in order. pic.twitter.com/8XMNehBXy1

— Lauren Chanel Allen (@MichelleHux) 18 January 2018
instagram showing when u were last active nope that's too far stop this personal exposé

— Jack Baran (@JackBaran) 18 January 2018
WHY INSTAGRAM TELLIN THE PPL I IGNORE WHEN I WAS LAST ACTIVE IN MY DMS.. NOBODY ASKED FOR THIS

— Bryce (@OGCOZYB) 18 January 2018
wtf Instagram shows you when someone was last active... WE JUST WANT CHRONOLOGICAL ORDER BACK

— Karanveer (@KSahota14) 18 January 2018
How is Instagram Tryna show when people were last active on messenger .. haha social media has become social anxiety I wana live in the sea where there's no phones and I can embrace the dolphin I truly am

— Aaron (@aaronunknownn) 18 January 2018
Luckily, there is a way to disable the function if you're not too keen on people knowing when you were last online.
Firstly, open Instagram and go to Settings. Next, scroll down to the bottom of the screen until you reach the new 'Show Activity Status' toggle.
There, you can switch off the feature and lurk to your heart's content - however, it's worth bearing in mind that when you opt out, you can't see when other people were last active either.
Now, if only there was a way to organise our feed back into chronological order again... it's what the people want, Instagram.