Ice Cube To Reunite NWA At Coachella
19 January 2016, 11:45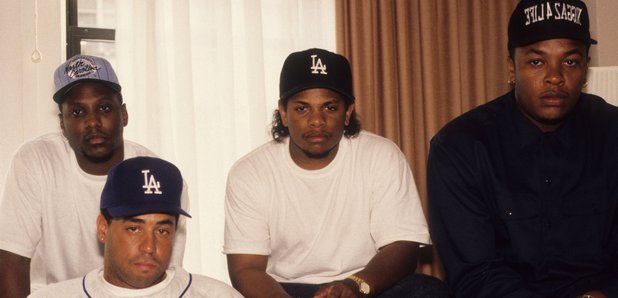 The West Coast rapper plans to temporarily bring back the iconic rap group.
Ice Cube has said that he plans to reunite the living members of NWA at this year's Coachella festival in the US.
The West Coast rapper is currently listed on the line-up for this year's festival as a solo act, alongside headliners Calvin Harris, Guns N' Roses and LCD Soundsystem.
However in a recent interview with US chat show 'The Talk', he said that his set may feature more than expected.
"I've got some tricks up my sleeves… I'm gonna try to bring the members of NWA together," said Cube.
"Give everybody a little history lesson on Ice Cube and NWA, West Side Connection, everything I've been doing over the years."
The rapper also added that his set will include "great visuals", amid reports that he plans to bring back late member Eazy-E in hologram form.
Other acts confirmed to appear at the festival include Disclosure, Major Lazer, Skepta, AlunaGeorge, Ellie Goulding and more.
Meanwhile, Ice Cube recently shrugged off news that NWA biopic 'Straight Outta Compton' missed out on an Oscar nomination for 'Best Picture'.
The movie, which depicted the story of the iconic rap group, was only nominated for Best Original Screenplay amid controversy online.