Police Confirm Hoverboards Are Illegal To Ride In Public Because Of 180 Year Old Law
13 October 2015, 16:50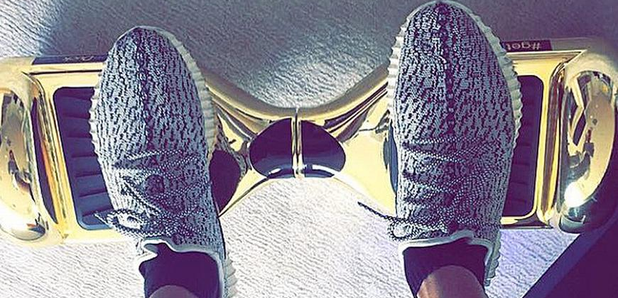 Here's what you need to know.
If you don't own a 'hoverboard' (also known as a 'self-balancing scooter,' 'Segway with no handles' etc, etc), then you've probably at least come into contact with someone who does.
But don't get use to seeing them on the street! A new statement released by Metropolitan Police Force has announced that they are "illegal to ride in public".
Own one of these or thinking about getting one? They're illegal to ride in public! Info here: http://t.co/We85yLAzsU pic.twitter.com/vMm0hxNAjs

— MPS Specials (@MPSSpecials) October 11, 2015
Although no new laws have been passed, the police have pointed to an existing act from 1835 which states that it is an offense to "ride or drive a vehicle on the pavement".
They are not permitted on roads either, since they are not licensed vehicles. Therefore, if you own a hoverboard the only place that you can legally use it in in your own house/ garden!
Fans of the hoverboard are not happy, pointing out that no such law exists for skateboards, mobility scooters or electrically-assisted bicycles.
Should it be illegal to ride hoverboard scooters?No theyre no more dangerous than a bike 69% of voters agree with me http://t.co/lEvDRphMdi

— Claudia the creep(@fetusivan) October 12, 2015
So segway hoverboards are illegal to use now? Next thing you know riding a skateboard will be a hangable crime #Injustice

— Sebastian Gonzalez (@SGonzArticles) October 13, 2015
Segways illegal on public places but you can still skateboard in public places hmmm...

— Blaze Barnation (@BlazeBarnation) October 13, 2015
The Department for Transport released the following explanation for this; "Bicycles are covered by different rules to those applying to self-balancing scooters. Electrically Assisted Pedal Cycles must meet the requirements of the Electrically Assisted Pedal Cycles Regulations 1983…A self-balancing scooter does not meet these requirements as it cannot be pedaled".
Are hoverboards really a threat to the user and those around them?