Honey G Responds To Claims She Is "Raping Black Culture"
24 November 2016, 10:39 | Updated: 24 November 2016, 12:22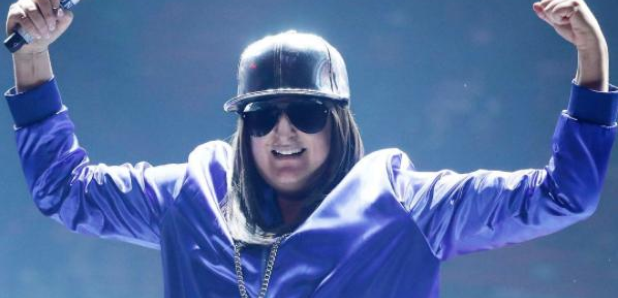 The Jewish rapper hits back at her 'discriminating' critics.
Honey G has slammed her haters following claims that her performances are "raping black culture".
Speaking to Jewish News, the X Factor star has called out her critics once again after facing more backslash for her rapping style.
"I'm a producer and natural born performer, so for people to say to me that I'm raping black culture actually feels like it's them discriminating," she said.
"They've got a problem with a white person rapping".
Honey G is currently one of the Final 5 contestants on series 13 of the popular talent show.
VOTE HONEY G TO WIN X FACTOR 2016 @TheXFactor @MrsSOsbourne @TheXFactorUSA @XtraFactorLIVE @XtraFactor pic.twitter.com/s6yR4nD5PR

— HONEY G - RAP ARTIST (@The_Honey_G) November 23, 2016
The 35-year-old rapper, who has a degree in music technology and production, has labelled the controversial claims as "c**p".
"The people who've come out and insulted me are not exactly spokespeople for the black community".
"'No one's said 'I'm speaking on behalf of the black community'. These people are just haters, they're never going to get anywhere with preaching hate," she continued.
"It's literally ridiculous. The most ridiculous thing I've heard in my entire life".
Honey G, real name Anne Georgette Gilford, has often found herself at the centre of controversy during her stint on the X Factor this year.
The rapper frequently faces criticism for being a novelty act, and has received a negative response from some social media users.
However, with artists like Snoop Dogg and 50 Cent supporting her, the rapper certainly isn't at a loss for fans.
So, will you be voting for Honey G?