Honey G Accused Of Using 'N Word' During Live Show, The X Factor Respond
7 November 2016, 09:43 | Updated: 7 November 2016, 09:47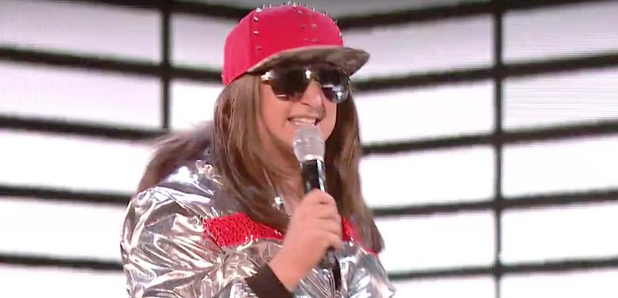 Fans expressed their anger.
Honey G is facing more controversy after being wrongly accused of using the 'n word' during her latest live performance on The X Factor.
Some X Factor viewers unfairly branded the 'rapper' as racist, claiming she used the slur while performing Kriss Kross' 1993 classic 'Jump' over the weekend.
Lool are we just gonna pretend Honey G didn't say the n word?

— Nyasha (@ny_nyashax) November 5, 2016
Honey g saying the N word please tell me I'm not the only one who heard that. Can't stand her at all #HoneyG

— sadie marie gordon (@sadiemarie84) November 5, 2016
HONEY G IS RACIST! SHE SAID THE N WORD IN HER PERFORMANCE TONIGHT... GET HER OFF THE SHOW! RACIST! #XFactor #HoneyG

— Alex N (@__AlexN_) November 5, 2016
Honey G just said the N word, absolute disgrace.

— Marvyn (@DigitalMarvyn) November 5, 2016
Did Honey G not just drop he N word lol? Eh did know one hear it? Cause I'm sure I'm not going crazy #HoneyG

— K x C (@x_KC_) November 5, 2016
Watch the performance below:
The incident is said to have occurred around the 50 second mark.
Despite some fans claiming Honey G used the word – they clearly misheard the lyrics as it doesn't actually feature in the song at all!
"Honey G did not use any offensive language," an X Factor spokesperson told Mirror Online.
"She sang the correct lyrics and said 'kicking the flavor that makes you wanna jump'."
Meanwhile, Honey G has faced criticism from fans and artists alike during her time on The X Factor.
Most recently, Lily Allen claimed her act was offensive, while John Legend appeared to throw shade at her while on The X Factor live show.