Honey G Fires Back At Her Critics: "They Don't Know Who They're Messing With"
11 November 2016, 11:17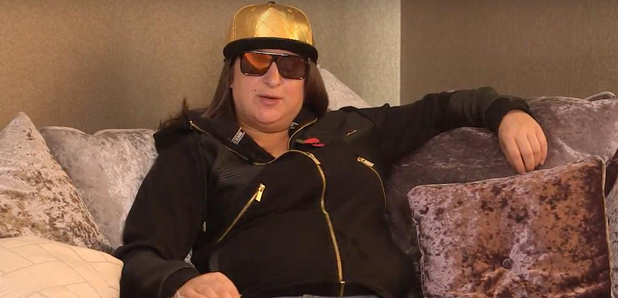 Honey has had enough.
X Factor 'rapper' Honey G has finally addressed all her critics in a fiery new interview.
The controversial X Factor contestant has been called out by fans and famous faces alike, including Professor Green, Lily Allen and even John Legend – who appeared to throw shade at her during a recent X Factor live show.
However Honey G appears to have grown tired of the criticism and has fired back.
"These people saying this sort of stuff, they don't know who they're messing with," she told The Sun.
"I mean literally that's one of the most ridiculous things that I've ever heard. It's annoying and obviously it's quite insulting to be called an actress."
Watch Honey G performing Tupac's 'California Love' below:
She also saved some harsh words for Lily Allen, who previously claimed Honey G was "wrong" and "offensive" to the Hip-Hop industry.
"[Lily's] obviously feeling threatened by a white woman coming onto the scene and rapping and coming out and smashing it and shutting the whole thing down.
"I think she's being spiteful and malicious. She's got a sharp tongue."
She also was unimpressed with Professor Green, who recently said she was a "novelty act" and compared her to Eastenders character Sonia.
"I don't feel like he's in any position to be making comments like that and running his mouth up like that," Honey clapped back.
"The sixth live show of X Factor, this is where I am. You've just seen the bookies' odds - I'm the favourite. I don't think he's in the position to be running his mouth up about me taking the mickey out of rap."
Interestingly, Honey G has at least one famous fan – with 50 Cent previously pledging his support for her.