Honey G Eliminated From X Factor Following Controversial Stage Invasion
28 November 2016, 11:03 | Updated: 28 November 2016, 11:05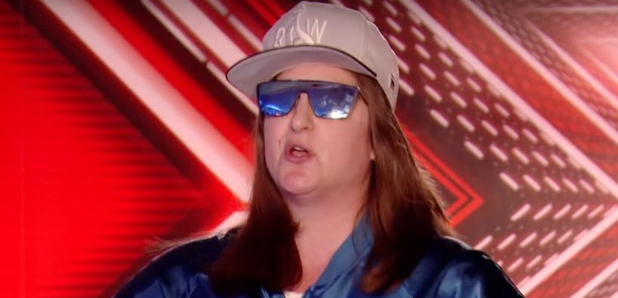 Honey G is out!
Honey G has finally been eliminated from The X Factor following a controversial stage invasion over the weekend.
The 'rapper' was voted off the show after finding herself in the bottom two of the public vote against boyband 5 After Midnight.
Her version of Tupac's 'California Love' failed to impress judges on Sunday night.
Watch below:
Following the decision, she outlined get plans for the future.
"I'd really, really like to get a record deal with Simon Cowell," she said on The Xtra Factor.
"I have my heart set on that. I know I can sell records, and I've got the potential to go far as a rap artist."
Meanwhile, Honey G's X Factor performance was interrupted by a surprise stage invasion on Saturday night.
A group of men rushed onto the stage while she was speaking to the judges; sparking fans to suggest it was faked by the show's producers.
Honey G continued to split opinion during her time on the show, with 50 Cent, Snoop Dogg, John Legend and more, revealing their opinions on her.
She was also frequently accused of being racist and was recently labelled as "raping black culture".