Stormzy, Skepta, Kano And More Grime Artists Take Over Glastonbury
26 June 2017, 12:37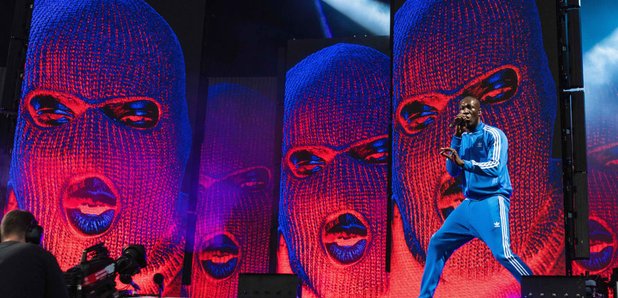 Glastonbury and it's SHUTDOWN! BBK, Stormzy, Dizzee Rascal and Kano takeover the UK's biggest festival.
Glastonbury festival took place over the weekend and Grime proved its strength thanks to sets from its biggest names.
"Hey mumzy, look at your boy now," Stormzy shouted as he played a huge set on Saturday to tens of thousands of people.
When he played at Glastonbury last year it was to only a few hundred. He called this year's performance the most "iconic" of his career.
The crowd went mad for his break out hit 'Where Do You Know Me From?' and started a monster mosh pit.
The Croydon MC even took the time to meet some of his fans, including one Katy Perry.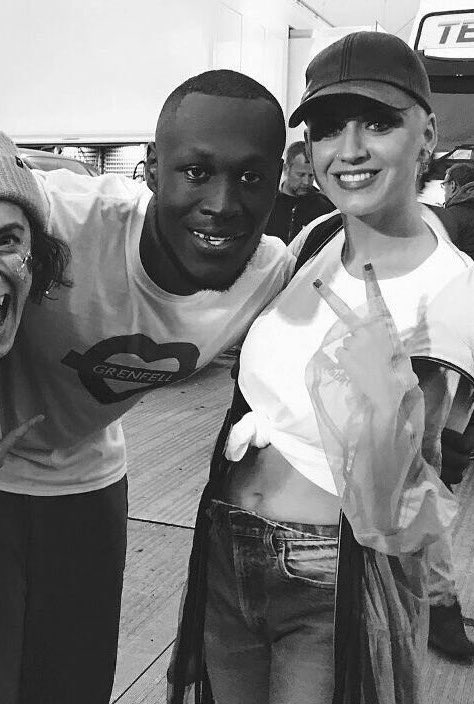 Stormzy's Saturday show was followed up on Sunday by a huge closing set from BBK.
Skepta and JME were joined on the second biggest stage at Glastonbury by original BBK member Wiley (seems he's put his past beef with Glastonbury behind him…).
The crowd went bonkers for 'Shutdown':
RT 1Xtra: That's Not Me live at #Glastonbury2017 skepta jmebbk

Watch https://t.co/AK2YAKwfCX pic.twitter.com/ckO5okX0Q9

— Scarlett McMahon (@scalettmcmahon) June 25, 2017
And someone special was representing London in the crowd for the BBK set - Barry from Eastenders.
Shout out whoever brought the flag of Barry from eastenders to BBK at Glasto pic.twitter.com/LUV9TR7IT3

— JACKMASTER (@jackmaster) June 25, 2017
Grime's original breakout star Dizzee Rascal played on Friday night, running through classics including 'Fix Up, Look Sharp' and 'Bonkers' while 'Made in the Manor' MC Kano played on Sunday.
Dizzee said he should be headlining the festival. After grime's takeover this year we might put a bit of money on that happening at the next one.