Glastonbury Festival Changes Its Name And Twitter Users Are Having None Of It
18 January 2017, 11:31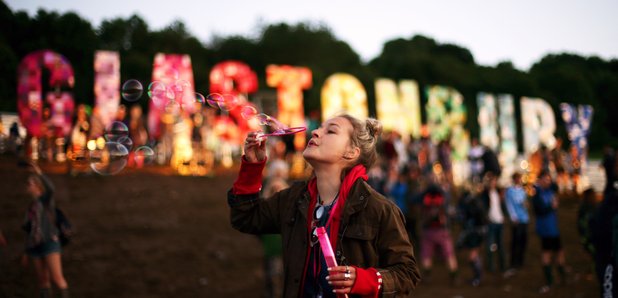 2019 will bring a new name and location.
UPDATE - 18/01/17
Glastonbury organiser Emily Eavis has cleared up reports of the festival's name change.
To clarify the words of her father and fellow organiser Michael Eavis, Emily said confirmed that Glastonbury Festival will "always be called Glastonbury", noting the name change only applies to their new event in a different location.
Read her tweet below:
January 17, 2017
17/01/17
Glastonbury Festival will go by a different name and move to a temporary new location in 2019, it has been revealed.
The festival's founder Michael Eavis announced the new name during a radio interview with Glastonbury FM - it will be renamed 'The Glastonbury Festival team presents The Variety Bazaar'.
"That's a good name don't you think?", Eavis said.
Rumours have been continuously circulating over the past year of the possibility of Glastonbury uprooting to a different location.
And it seems Eavis has finally secured the deal, adding "It's half way to the Midlands from here, and there's only one landowner,"
"I've got 22 landowners where I am now. I just wonder whether the next generation will want to negotiate with so many people. It's a very difficult job to hold it together."
However, the legendary festival host admitted he has his doubts, questioning the "risk' that the 2019 changes will bring.
"I've been a risk taker all my life," he said, "In 47 years of taking risks, so far touch wood, I haven't come unstuck. This might be one risk too far, I don't know."
Upon hearing the news, many Twitter users took to social media to share their views on the controversial name change.
the fact that Glastonbury is being renamed to the 'variety bazaar' rlly isn't giving me faith in 2017

— han (@hancxmpbell) January 17, 2017
"It's going to be called the Variety Bazaar." pic.twitter.com/RWyncxcMlr

— Huw Baines (@huwbaines) January 17, 2017
I can only imagine Jools Holland saying the words "LADIES AND GENTLEMEN, THE VARIETY BAZAAR!" and that is not a good thing

— Jamie Milton (@jamiemilton_) January 17, 2017
Glastonbury to be named "The Variety Bazaar" in 2019 is literally worse than any of the news that happened in 2016

— Kandice (@kcjwood) January 17, 2017
Variety Bazaar sounds like a daytime show on after 'Doctors' hosted by the ghost of Dale Winton

— Christopher Hooton (@ChristophHooton) January 17, 2017
imagine waiting your whole life to headline Glastonbury and then coming out on the Pyramid Stage and having to yell "Hello, Variety Bazaar!"

— Cosmo Godfree (@cosmo_godfree) January 17, 2017
The variety bazaar is a hideous name for a festival. How can you abbreviate that? Tragic.

— Becky Land (@BeckyyLand) January 17, 2017
What do you think of the new name?