Ginuwine Is Being Accused Of Transphobia & A Huge Debate Has Sparked Online
10 January 2018, 12:46 | Updated: 10 January 2018, 13:25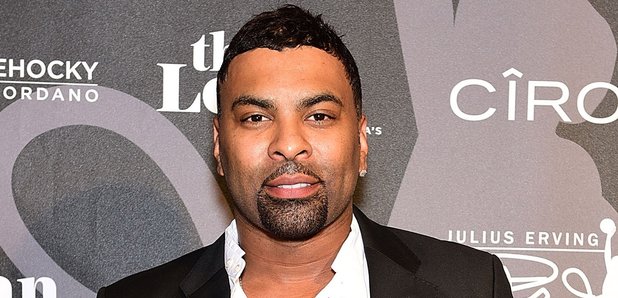 The singer is currently appearing on Celebrity Big Brother.
Ginuwine has sparked debate online following a recent episode of Celebrity Big Brother, a series in which he is currently appearing.
The R&B singer partook in a group discussion where housemates spoke on whether or not they would date a person who was transgender.
In a clip from the show, Ginuwine is seated next to television presenter, India Willoughby - who is a transgender woman - and was posed the very question by Willoughby.
"You would date me, wouldn't you?" she asks Ginuwine.
"Not if you told me you were trans," he replies, before appearing to reject her advances after she attempted to kiss him, resulting in India walking away.
After the episode aired, people took to Twitter to express their views on whether or not Ginuwine was being transphobic as a result of his actions.
Many were outraged by the singer's response, suggesting that his reluctance to date transgender women is bigoted and irrational.
However, others were quick to come to the star's defence and insisted that he has a choice to date whomever he chooses.
In addition, Willoughby's advances towards Ginuwine have been criticised amid suggestions that she was harassing him.
okay, so lemme get this right: Ginuwine is ASKED if he'd ever date a trans woman. He RESPONDS no. The trans woman asking then IGNORES both his stated preferences and his agency and TRIES TO KISS Ginuwine, which he rejects.

and all this makes Ginuwine transphobic?

— RODNEY BLU (@RodneyBlu) 9 January 2018
Ahhh some of you are fried. Ginuwine said he won't kiss a trans woman & you want to be up in arms.

His preference is a biological female, nothing more and nothing less. He doesn't want to step outside of that and he's transphobic? Fuck outta here. pic.twitter.com/EU221IPNCV

— Johnnie Walker Jr. (@IAmGenesis_) 8 January 2018
Harassing Ginuwine about who he would and wouldn't choose to date was completely unfair and smacked of somebody who is desperately seeking acceptance. Just because he doesn't want to date her in no way makes him transphobic. It just means he doesn't fancy her. #CBB

— Chris Hack (@chrisjhack) 7 January 2018
if you have a sexual preference that discriminates against transgender men or transgender women, you are transphobic.

this is a fact.#ginuwine

— LGBTQIA #LoveWins (@CityTerrorism) 9 January 2018
India stop. Ginuwine must feel uncomfortable, they've only just met. And he's not saying he thinks being trans is wrong, he's just saying he's not attracted to trans people. That's his preference and that's ok. India isn't going to last if she keeps on like this. #CBB x

— Siobhan #WeLoveDom (@slinehan1) 6 January 2018
The shit between India and Ginuwine IS transphobia & im tired of them saying that it isn't. If you say you won't date someone because they're trans but you would date them if you didn't know, IT IS TRANSPHOBIA.

— Kiera (@ForeverRawrrr) 7 January 2018
Today confirmed out Ginuwine and Nipsey are both transphobic/homophobic and I'm tired but no suprised. Like I'm just tryna enjoy y'all art but you haaaad to be trash right.

— Sucio (@DREamAboutSimba) 8 January 2018
Ginuwine not wanting to kiss India isn't #transphobia but her trying to kiss him and then when declined she wants to call him out as #transphobic that's SEXUAL HARASSMENT #BCC

— A. M. Ahmed (@chez_isaaq) 9 January 2018
Both Ginuwine and Willoughby are still in the Celebrity Big Brother house.