Game Meets Stranger At Petrol Station, Gives Him $1000 And A Job Offer
8 May 2015, 11:58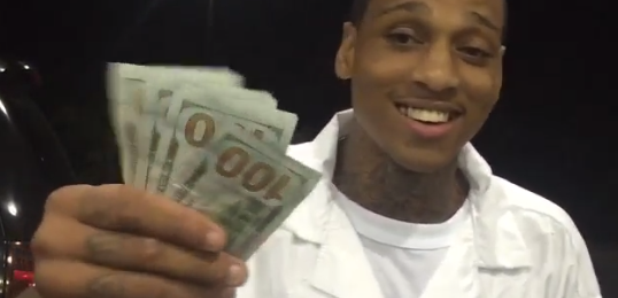 Watch how it went down.
Game was feeling in a very generous mood this week when he got talking to a complete stranger at a petrol station in America.
The rapper was approached by a young man named Donald, who told Game that he had just got out of jail and was on the way to New Orleans to see his mum ahead of Mother's Day in the US.
Video footage Game posted on to his Instagram account shows the rapper handing over $1000 in cash to the grateful recipient.
(Warning: This videos contain strong language some people may find offensive.)
"I told him after he get home.... If things don't go as planned, call me & I'll give him a job," Game said, adding; "Left him wit $1,000 to look out for moms for #MothersDay too!!!!!!"
When Game asked Donald what he was going to do with the $1000, he said he would spend $500 on flowers for his mum and the other $500 on a phone so that he could call Game up about that job offer.
In what Game is calling 'The Robin Hood Project,' he also randomly gave a little boy he saw hanging out outside a shopping centre $700 to celebrate his seventh birthday.