French Montana Sparks Outrage After Calling Trinidad & Tobago A "Third World" Country
9 February 2018, 12:34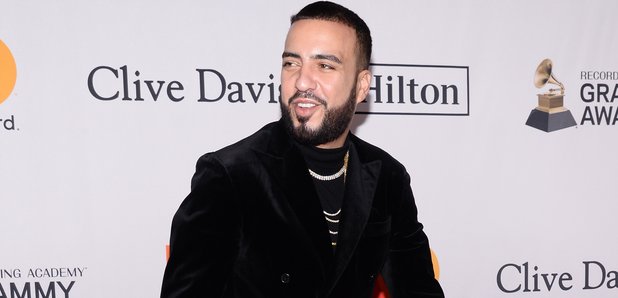 French is under fire!
French Montana has sparked an outrage in Trindad and Tobago after labelling the Caribbean nation a "third world" country.
The 'Unforgettable' rapper, who was in the country during its popular Carnival season, let his fans know about his arrival at the airport with a controversial Instagram post.
Posting a picture of himself in Piarco International Airport, he wrote: "Immigration waiting for me when I landed in Trinidad. But much love to the beautiful people in Trinidad we had a blast #3rdWorld #Dreamers"
However after he posted the image, he was immediately flooded with comments from fans, who lots agreed he was being disrespectful.
Soo French Montana called Trinidad third world. The trinis didn't play with him

— Sister Nadz (@luciannadz) 8 February 2018
French Montana calling Trinidad 3rd world is equal to if we called him a B-list entertainer. Shoot your shot.

— Dr. Val K. Seecheran (@DrVaSeech) 7 February 2018
First French Montana called Trinidad a 3rd world country ... then he tagged in at Trinidad, Cuba

— Chardaa (@oheydiids) 9 February 2018
French Montana is gets no love from me ... Trinidad remembers #TheFour

— JosieC (@EmpressJosie) 9 February 2018
French Montana comes to Trinidad for the Carnival and just taking L after L

— IslandMelanin (@MsChryssieE) 8 February 2018
Trinis when dey read about what French Montana say bout Trinidad and Tobago pic.twitter.com/JgS7aj4UKO

— Not Dat Fitz (@blamefitz) 7 February 2018
Since the initial backlash, French Montana has removed the hashtag from the post.
Meanwhile, Trindad and Tobago has welcomed other celebrities during its Carnival season including Cardi B – who has family that originate in Trinidad.