Forbes Highest Paid Women In Music 2013 List Revealed
13 December 2013, 11:51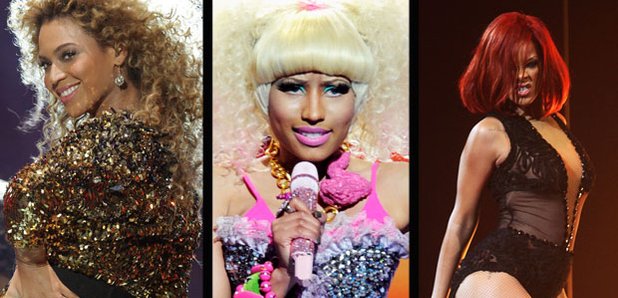 Beyonce, Rihanna and Nicki Minaj are amongst the women making the most money
Beyonce, Rihanna and Nicki Minaj have been announced as amongst the ten highest paid women in music.
The list, compiled by Forbes, takes into account income earned between June 1 2012 and June 2013 plus concert ticket sales, royalties for recorded music and publishing, merchandise sales, endorsement deals and other business ventures.
Nicki Minaj came in at tenth place on the list, a position she shares with fellow American Idol panelist Mariah Carey. The two earned $29m pre-tax.
But Rihanna managed to top the two divas by over $10m, with her annual earning placed at $43m – we can't say we're to surprised following a string of hits including her most recent collaboration on 'The Monster' with Eminem.
Topping them all was Queen Bey with pre-tax earning of $53m, and that's before the year's even out. The new mum has suddenly dropped a entire new album on iTunes with no warning – merry Christmas!
Madonna hit the number one spot with estimated earnings of £125 million during the past year.