Forbes Reveal The Highest Paid Musicians Of 2017 & A Huge Artist Didn't Make It
7 December 2017, 10:33 | Updated: 7 December 2017, 10:41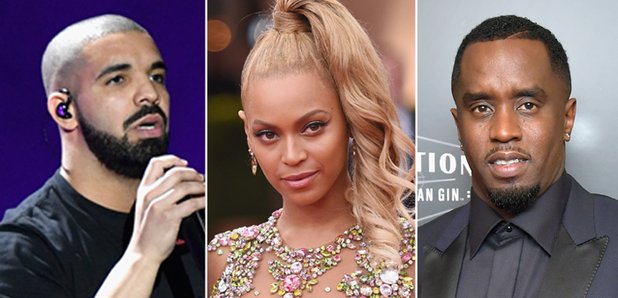 Check out who topped the list this year.
Forbes has released its annual list of top earners in the world of music, with Drake, Beyonce and P Diddy all ranking highly.
The list is based on the pre-tax income of each artist from June 2016 through to June 2017, without removing fees charged by their agents, managers and lawyers.
Topping this year's list is Sean 'Diddy' Combs who grossed a whopping $130 million thanks to his hefty stake in Ciroc vodka, the sale of one-third of Sean John and his Bad Boy Family Reunion tour.
In hot pursuit of the Hip-Hop mogul is Beyonce, who raked in an impressive $105 million following her successful Formation World Tour - after completion in late 2016, the entire tour grossed $250m.
Interestingly, her husband and fellow music tycoon Jay Z failed to rank on the list as his new album '4:44' and its supporting tour fell outside of the time bracket.
Drake came in third on the list with $94 million , followed by The Weeknd and Coldplay to complete the Top 5.
Check out the full Forbes Top 10 below:
1) Diddy - $130m
2) Beyonce - $105m
3) Drake - $94m
4) The Weeknd - $92m
5) Coldplay - $88m
6) Guns N' Roses - $84m
7) Justin Bieber - $83.5m
8) Bruce Springsteen - $75m
9) Adele - $69m
10) Metallica - $66.5m