Wilkinson Premieres New Single 'Flatline' Feat. Wretch 32
14 March 2016, 12:03 | Updated: 10 May 2018, 12:02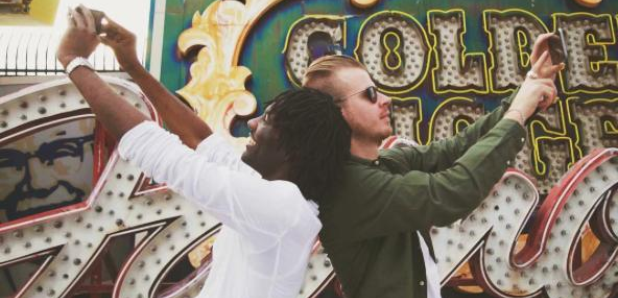 The song is taken from Wilkinson's upcoming album.
Wilkinson has unveiled his new drum and bass single 'Flatline' featuring Wretch 32.
The upbeat feel-good track is the first single from Wilkinson's forthcoming album.
"I aim for the heart, I'm Wilkinson sharp/I took the sword out the stone but I still swing with my bars," raps Wretch.
Listen below:
Wilkinson previously collaborated with Wretch on his 2014 single '6 Words', helping with production.
"Having worked with Wilkinson before there was no doubt in my mind on hearing 'Flatline' that I'd have an awesome bridge for it," Wretch told NME.
"I'm a huge fan of Wilkinson, and this song, and I'm incredibly excited for everyone to hear it."
Wilkinson's new album is set for release towards the end of 2016, following up his 2013 album 'Lazers Not Included'.