Fetty Wap Fulfils Dream Of Buying A House For His Mum
5 June 2015, 11:06 | Updated: 5 June 2015, 12:08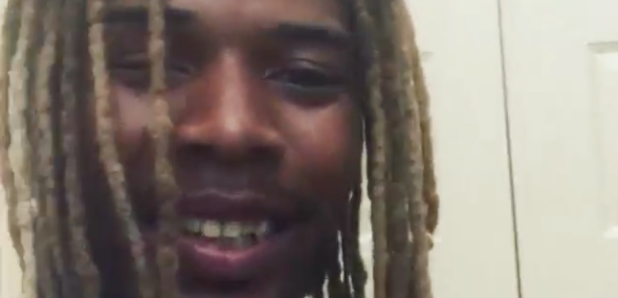 The 'Trap Queen' star has bought a house for his mum.
Fetty Wap's fulfilled one of his life goals this week by buying a home for his mum.
The 'Trap Queen' star posted a video on Instagram in which he gives a tour of the "big ass" house. "Twenty-three years old, I just bought my first house man," says Fetty in the video.
(Warning: This video contains strong language that some people may find offensive.)
In a separate post on Twitter, Fetty told his followers that he was moving his mum out from the projects into the spacious looking residence.
I moved my momma to a crib from the jects I moved momma

— ZooVier (@fettywap) June 2, 2015
Fetty's ascension into rap stardom has come in an incredibly short space of time. He only begun making music in 2013 and released the final version of 'Trap Queen' late last year. The single is currently topping the charts in the US and is in the top 20 in the UK.