Ed Sheeran Reveals His Struggle With Substance Abuse Was The Reason For His Year Off
23 October 2017, 13:07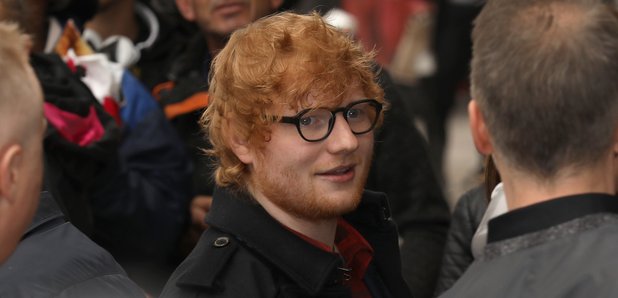 The songwriter was secretly battling the issue.
Ed Sheeran has revealed that his year-long hiatus was a result of a secret battle with subtance abuse.
The 'Galway Girl' hitmaker confessed that he struggled with adjusting to fame, before slipping into the "pitfalls" of the entertainment industry.
"Mostly, like, substance abuse," he said during an interview on The Jonathan Ross Show.
"I never touched anything. I started slipping into it, and that's why I took a year off and b****red off."
In October 2015, Sheeran announced that he was going on a year-long hiatus from music.
The singer-songwriter recalled how the people close to him - in particular his girlfriend, Cherry Seaborn - helped steer him back on the right path and "ground him".
"It just started gradually happening and then some people took me to one side and were like, 'Calm yourself down'," he said.
"It's all fun to begin with, it all starts off as a party and then you're doing it on your own and it's not so that was a wake up call and taking a year off.
"I can't write songs under the influence. I can't perform under the influence. So, the more I worked, the less [that happened]", Sheeran added.
Meanwhile, Ed recently damaged his arm, wrist and ribs after being hit by a car during a bike accident last week.
Despite speculation that the remainder of his tour could be cancelled, the singer reassured fans that he'll be back performing within a month.