Ed Sheeran Returns With Two New Singles 'Shape Of You' & 'Castle On The Hill' – LISTEN
6 January 2017, 11:11 | Updated: 6 January 2017, 11:13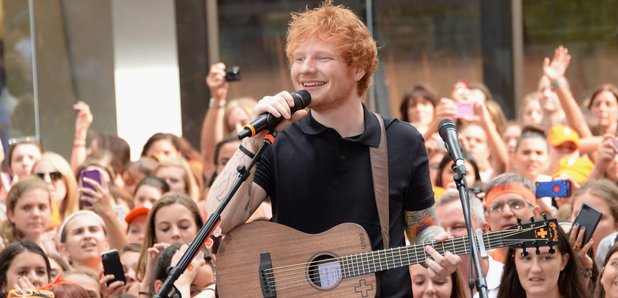 Ed is back!
Ed Sheeran has made his long-awaited return to music with two brand new singles.
The singer, who took a year away from music, is back with two songs called 'Shape Of You' and 'Castle On The Hill'.
Sheeran reportedly penned 'Shape Of You' for Rihanna but decided to keep the song for himself.
The track hears Ed singing over an upbeat track.
Listen below:
Meanwhile, the second single 'Castle On The Hill' is a guitar-based track, co-written by Benny Blanco, who he also collaborated with on his 2014 hit single 'Don't'.
Listen below:
Speaking about his return, Sheeran said: "Hello 2017! I've been working hard on the new material and I hope you can be as excited about it as I am.
"I really wanted to show two different sides to my music that I'm equally as passionate about and I just knew I wanted to roll with two songs at the same time. I'm absolutely buzzing to be back."
The singer announced his self-imposed break from social media in December 2015 to "travel the world and see everything I missed".
He added that he was "taking a break from my phone, emails and all social media for a while" because he had started "seeing the world through a screen and not my eyes".
"The third album is on its way and is the best thing I have made thus far. See you all next autumn, and thank you for being amazing."
Meanwhile, Ed Sheeran to rumoured to be headlining Glastonbury this year.