"Drunk" Blac Chyna Allegedly PUNCHED Rob Kardashian Before Leaving Him
21 December 2016, 13:16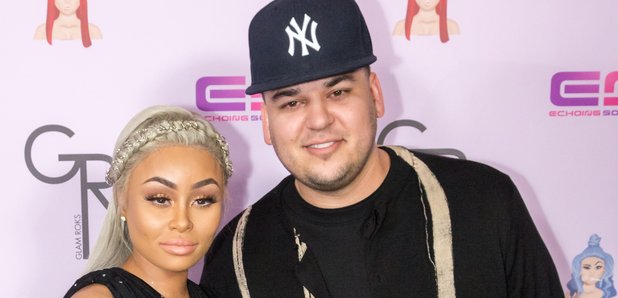 The drama continues.
Following the weekend's dramatic break-up between Blac Chyna and Rob Kardashian, recent reports are now accusing Chyna of punching Rob before leaving with their 1-month-old daughter, Dream.
According to E! news, the reality star "was punching him in his back and arms", with the source adding she "was in a drunken rage."
The physical altercation was reportedly broken up by Kris Jenner's boyfriend Corey Gamble, who walked in on their fight "and ripped Chyna off of Rob."
The ongoing drama developed over the weekend after Chyna's Instagram was hacked, leaking alleged text messages which exposed the reality star of using Rob for fame.
The 28-year-old salon owner labelled Rob "lazy," "fat" and "insecure" in one of the alleged conversations.
A heartbroken Rob then took to Snapchat to fill his followers in on the events that ensued, which involved Chyna clearing out and leaving their shared home and taking Dream with her.
It seemed as though the pair's relationship was on the mend, however, after Rob surprisingly posted a pleading apology on Instagram claiming he is "seeking help to deal with [his] flaws and issues".
The relationship seemed to be repairing itself after Chyna then reposted the snap, although this new revelation has appeared to shake things up once again.