Doja Cat feat. JID 'Options' lyrics meaning explained
25 June 2021, 17:15 | Updated: 6 March 2023, 15:48
Doja Cat - Options (Visualizer) ft. JID
What are the lyrics to Doja Cat and JID's song 'Options'? What do they mean?
Doja Cat has been sending fans wild with her new music. The star released her third studio album 'Planet Her' on Friday (Jun 25).
One of the tracks which fans have been raving about on social media, is Doja's collaboration track with Atlanta rapper J.I.D.
Here's a lyric meaning breakdown to their song 'Options'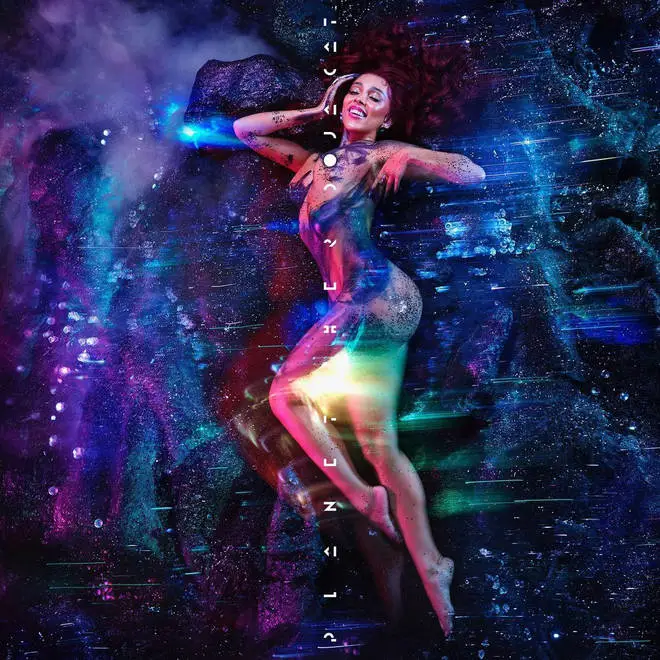 "I know you faded, boy/I feel it wearin' off/Went to get Hen' and Coke/I like the way you talk, yeah"
Doja Cat is talking about her male love interest being influenced after having a drink of Hennessy and Coke. She also reveals that the way he talks is appealing to her.
"You can count on me/To never count on you"
In this lyric, Doja Cat is letting the male love interest know that she always has her own back, so she will not have to rely on him.
"She wanna f**k a n**** like she love me/She got a lover, but I might get lucky" JID
JID expresses a woman who would like to engage in a sexual experience with him, like she loves him. He adds that she may be willing to cheat on her partner to be with him.
"Just like a pole, you professional/Stand on your hand 'cause you flexible"
In this bar, JID entertains the idea of a woman being flexible on the pole. Doja also stated in her song Need to Know, "I got a lotta new tricks for you, baby just sayin' I'm flexible"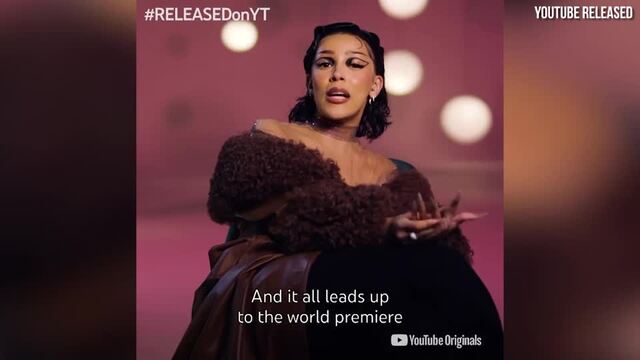 Doja Cat teases upcoming album release on YouTube show
What are the full lyrics to Doja Cat and J.I.D's song 'Options'?

[Chorus: Doja Cat]
I don't need lovin', late-night cuffin'
Take it all off, you naughty
Put it back on and pause it
Kitchen, island, bedroom, closet
Pickin' at us, well, maybe
You know we both got options


[Verse 1: Doja Cat]
I know you faded, boy
I feel it wearin' off
Went to get Hen' and Coke
I like the way you talk, yeah
I couldn't give a f**k
Givin' him paranoia
He just wanna smash on tour
F**kin' for the new velours
I like it when you with me all night
I can't imagine what you might try
Yeah, you so full of surprises
Guess you one of my vices
You want a picket fence and a wife
You never change your mind when I cry
Yeah, I see you flossin', you know it
Droppin' your jaw when the drawers hit the floor

[Chorus: Doja Cat]
I don't need lovin', late-night cuffin'
Take it all off, you naughty
Put it back on and pause it
Kitchen, island, bedroom, closet
Pickin' at us, well, maybe
You know we both got options


[Bridge: Doja Cat]
You can count on me
To never count on you
I'm only down for you
We pretty down, baby, well, I, I


[Verse 2: JID]
She wanna f**k a n**** like she love me
She got a lover, but I might get lucky
But you got me on a drain like a drunkie
Lookin' at the junk in your trunk like a junkie
We don't speak, just f**k a twice a week
And if she like freaks, we must try a threesome
Do it on the beach, in the sand, let me see sumn'
Seashells on the shore, I'm a beach bum
Finna eat sumn' when you come
Baby, don't you wanna let me know?
Layin' on my bed like a vegetable
Lied when you said, "Never let me go"
Just like a pole, you professional
Stand on your hand 'cause you flexible
Now she tryna f**k me in the restroom or the parkin' lot
At the restaurant, anywhere, everywhere, anytime, I

[Chorus: Doja Cat]
I don't need lovin', late-night cuffin'
Take it all off, you naughty
Put it back on and pause it
Kitchen, island, bedroom, closet
Pickin' at us, well, maybe
You know we both got options
I don't need lovin', late-night cuffin'
Take it all off, you naughty
Put it back on and pause it
Kitchen, island, bedroom, closet
Pickin' at us, well, maybe
You know we both got options