DMX Completely Freaked Out On A Theme Park Ride And It Was All Caught On Camera
30 July 2014, 16:28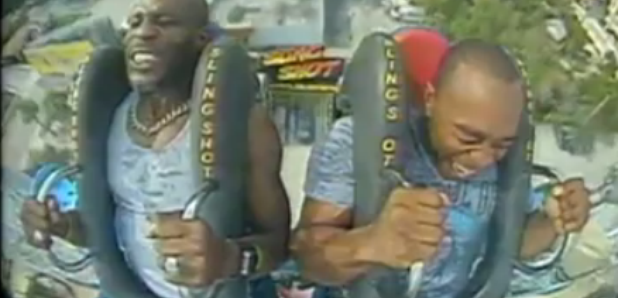 You can't help but laugh at this.
DMX stopped by Orlando's Magical Midway theme park last week and decided to have a go on 'the sling shot ride' - the one where you sit in a ball and get flung 390 ft into the air.
Luckily (for us) there was a camera that caught DMX's entire reaction to the experience, which was - to put it lightly - hilarious.
Before DMX's feet are even off the ground he screams "this is some scary s**t"... And it goes from there.
Watch the full thing above.