Watch DMX's Hilarious Reaction To Snapchat's Face-Swap Feature
13 April 2016, 11:26 | Updated: 13 April 2016, 11:34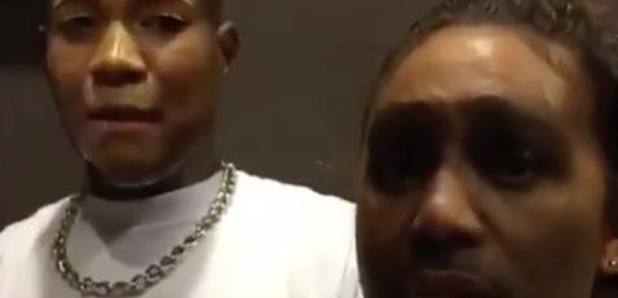 X is not here for Snapchat.
Snapchat's face-swapping feature continues to amaze users around the world – with DMX being the latest famous face to be astonished by the amusing new filter.
The rapper looked on in amazement while actress Paige Hurd, who played his daughter in 2003's 'Cradle To The Grave', introduced X to Snap for the first time in LA.
"Yo! Why do you look like that?" he growls in disbelief.
The rapper shared a clip of his hilarious encounter on Instagram, alongside the caption "Playing with my daughters snapchat".
Meanwhile, X has reportedly been in the studio with Swizz Beatz working on new music.