Digga D dating history: From Mya Mills to Tennessee Thresher
6 December 2021, 14:44 | Updated: 21 January 2022, 12:35
Who is Digga D dating in 2021? Does he have a girlfriend and who are his exes?
Digga D's love life has been all over the Instagram lately. From his alleged sex tape to dating several Instagram baddies, Digga D – whose real name is Rhys Herbert – is one of the best UK Drill rappers and heartthrobs in the UK.
Here's a comprehensive list of Digga D's current and ex-girlfriends.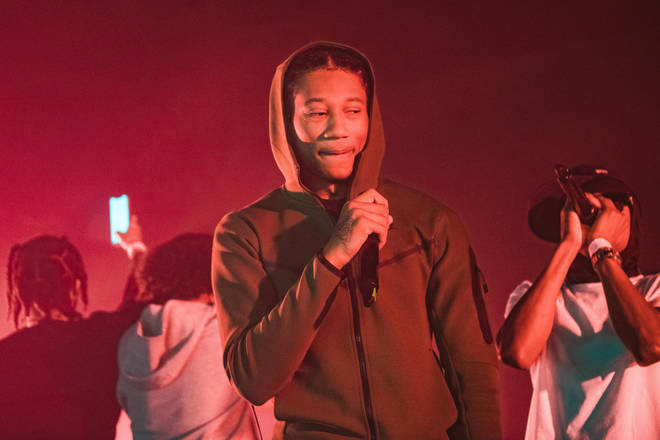 Tennessee Thresher

Tennessee Thresher is a lifestyle influencer and model on Instagram who has attracted more than 500,000 followers to her @tennesseethresh account.

The 21-year old rapper has been dating Digga D after rumours of his split from Mya Mills started.

He was spotted in Greece with Tennesee, when a fan took a snap of the two together and captioned the photo "Man like @pyr3xliving".

Chandler Alexis

Chandler Alexis posing on Instagram.

Picture: Instagram

Chandler Alexis became a heavy topic of discussion after she posted on her IG story that she tried to call Digga D's phone and his rumoured current girlfriend Tennessee Thresher picked up.

Digga D responded to her claims by posted on his Instagram story:

"Spoken twice & about jewellery, never seen her in real life. People act so weird! Stop acting like I'm some major celeb. I'm just little Rhys from da ends. I just don't understand kmt".

Chandler Alexis is a 24-year-old YouTube star from Long Beach, CA. She is a Capricorn. She's a Fashion and beauty enthusiast partnered with Style Haul.

She previously dated TikToker Zae Hicks and AJ Jacobs from AjxDeno. She gave birth to her Krew on January 31, 2020. 

Mya Mills

Earlier this year, the 'Woi' rapper shared a few photos with Mya Mills earlier this year confirming their relationship on Instagram.

The 19-year-old model was born on 19 May, 2001. Her birth sign is a Taurus.

Mya Mills is a British Instagram model and influencer, with over half a million followers on her Instagram, which boasts over half a million followers. Her Instagram account is @myamills.

Digga shares a playful photo holding his girlfriend Mya Mills when they were together.

Picture: Instagram
Let us know your thoughts @CapitalXTRA.