Watch The Moment Diddy Fell Over During Epic Bad Boy Reunion Medley At BET Awards
29 June 2015, 11:17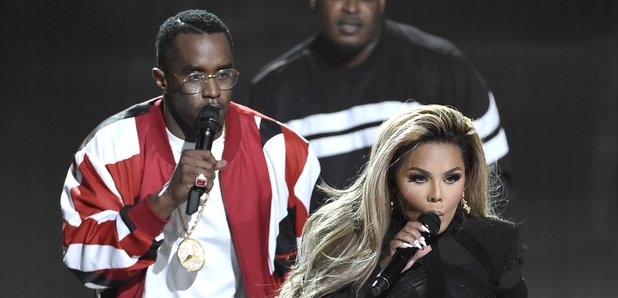 The Bad Boy labelhead took a tumble during the hit-filled performance.
Bad Boy reunited for an epic performance at last night's BET Awards in LA.
Diddy was joined by many past and current stars of his Bad Boy label including Ma$e, 112 and Jadakiss. The label's biggest star Notorious B.I.G. was honoured, with his verse from Total's 'Can't You See' playing out before Jadakiss launched into a rendition of classic hit 'It's All About the Benjamins'. Lil Kim made a dramatic entrance, rising from the beneath the stage to rap her verse from the track.
RnB singer Faith Evans also made an appearance, performing her hit 'Love Like This'.
Following Kim's performance, Diddy took a tumble falling through the stage door used to elevate her to the stage, prompting a flurry of posts online. The music mogul took it on the chin, posting the clip to Instagram and telling followers "I was getting so loose I fell! LOL, but really though I busted my ass!".
I mean...it be like that sometimes! When Diddy falls! bahaha #BETAwards pic.twitter.com/myzvCcRowV

— Genia Paige (@GeniaPaige) June 29, 2015
#BETAwards #BadBoy #DiddyFalls #GodDontLikeUgly pic.twitter.com/2vhoMTnCJ5

— Hector Gonzalez (@CHINNIE1380) June 29, 2015
He quickly dusted himself off, however, going on to cover Biggie's "Mo Money Mo Problems" with Ma$e. Diddy brought the 11-minute reunion to a close by debuting his new single 'Finna Get Loose' together with Pharrell.