Are Destiny's Child Reuniting? Official Instagram Account Sparks Rumours
31 October 2016, 10:57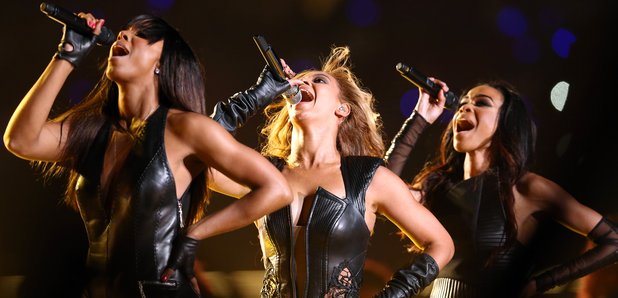 Fans are speculating.
Rumours are flying of a Destiny's Child reunion after an official Instagram account has been created for the R&B trio.
Posting nostalgic snaps of the legendary group, the verified account has got fans speculating that Beyonce, Kelly and Michelle may be reuniting sooner than we think.
Although the group split in 2006, next year marks the 20th anniversary of Destiny's Child, sparking rumours of a special reunion tour.
After the account was created, thousands of fans sent Twitter into a DC frenzy.
If Destinys Child do a reunion tour I will genuinely lose my life

— Nelly (@Nellworth) October 29, 2016
Destinys Child reunion with a Christmas show special on ABC pic.twitter.com/F3knPRrlTQ

— Bopper In The Corner (@thugyonce) October 27, 2016
If destinys child have a reunion n tour in the UK it will be the best day of my life

— laura (@lauracamx) October 30, 2016
If a destinys child reunion tour is happening y'all know me my mom and sister are front row

— Jaleah Kardashian (@KINGTUTT904) October 31, 2016
The last time Beyoncé, Kelly Rowland and Michelle Wiliams reunited as Destiny's Child was in 2015 at the Stellar Gospel Music Awards in Las Vegas.
Prior to that was the trio's infamous Super Bowl gig in 2013.
And whilst only time will tell whether the rumours are true, it's pretty clear that DC fans are rooting for the girls to team up again.