This Theory Might Prove That Destiny's Child Are Finally Reuniting Next Year
14 December 2017, 15:44 | Updated: 14 December 2017, 15:58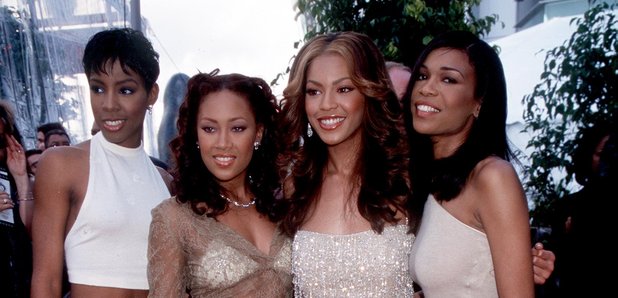 It's what we deserve.
The Internet is convinced that Destiny's Child are reuniting next year after a fan theory has gone viral.
Beyoncé, Kelly and Michelle are said to be joining forces once again, this time with original members LaToya and LaTavia for the ultimate DC reunion.
The theory suggests that the R&B group are reuniting for Coachella 2018, where Beyoncé herself will be headlining for her rescheduled performance.
Now, as most Hive members know, the 'Formation' singer loves a cryptic hint drop.
Last December, she uploaded a photo of herself throwing up deuces just weeks before announcing she was pregnant with twins; there was also that lemon snap before the release of - you guessed it - 'Lemonade'.
Fans now think that all the signs are pointing to a DC reunion after Bey and the girls dropped number of suspected 'clues' in recent weeks.
THEY. ARE. COMING. COACHELLA IS ABOUT TO BE LEGENDARY. pic.twitter.com/5RMCahlvAS

— Getaway Car (@DaKingKK) 12 December 2017
Firstly, Yoncé uploaded a pic of herself wearing an AC/DC top, but her hair covered the 'AC' part, thus leaving the initials 'DC' on full display.
Next, Michelle randomly added a photo of the outfit she wore when Destiny's Child reunited with Bey at the Super Bowl in 2013 to her Instagram story.
Then, after original member LaTavia then tweeted this cryptic message, fans went into overdrive.
I have so much to tell you guys! All I'm allowed to say right now is.. never mind.

— LaTavia Roberson (@IamLaTavia) 5 December 2017
And finally, LaToya posted a throwback photo of the quartet together back in the original DC days.
However, before we get too excited, it's worth noting that both Kelly and Bey are yet to comment on the rumours.
It seems pretty unlikely that, given her elusive nature and her habit of keeping fans in the dark when it comes to announcements, Beyoncé is going to pipe up any time soon....
Your move, Kelly.