Desiigner Announces Highly-Anticipated 'New English' Mixtape, Teases New Music
23 June 2016, 12:11 | Updated: 23 June 2016, 12:20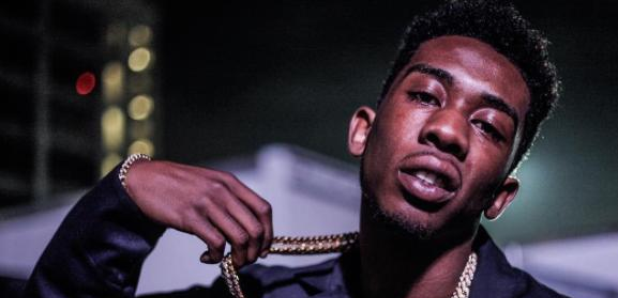 New Desiigner music is coming soon.
'Panda' rapper Desiigner may have only officially released one single but the GOOD Music signee has now announced a new mixtape.
The New York rapper, who recently admitted that he's never been to Atlanta, announced the release of his new mixtape called 'New English'.
He premiered the project last night at a TIDAL-sponsored listening event in New York.
Check out footage from the listening session below:

The 19-year-old MC previously teased a follow-up to 'Panda' on Instagram called 'Moon People', however it was later confirmed to be a remake of the freestyle he did on CapitalXTRA for Tim Westwood.
Meanwhile, Desiigner also previously announced his new album 'Life Of Desiigner', which will follow-up his new mixtape.
However fans may have to wait as there are still no release dates on the album or mixtape.