Deno 'Arrested' During Surprise Instagram Live Video Leaving Fans Confused
16 April 2019, 11:30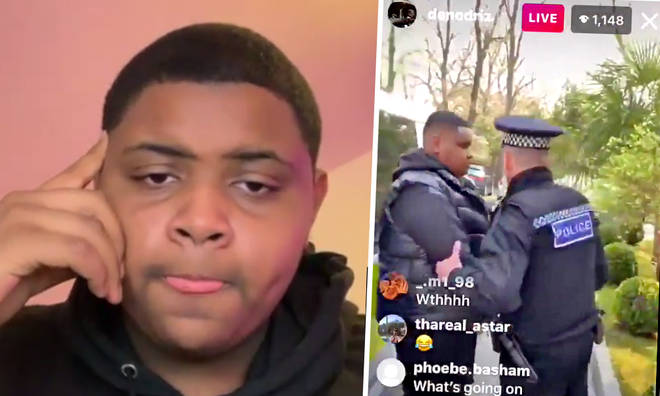 16-year-old 'Advice' singer Deno posted a video on his Instagram reportedly showing police arresting him for an unknown reason.
Deno has already released his debut solo single 'Lifestyle' and popped up in the studio with Soulja Boy in 2019, but his latest Instagram Live video showing him being arrested has left everyone confused.
Posting the footage to his 478K followers, Deno can be seen in the video being held by police at the side of a van as someone films him telling the police "don't grab him like that".
At one point in the video one of the alleged police officers can be seen pointing a taser at the person filming Deno before the 'Advice' singer grabs the camera and the whole thing has left everyone confused.
To add to the confusion, rapper Swarmz then posted a picture on Instagram standing by the same police van with his middle fingers up alogside the caption 'Bun These Feds! 3 Up Deno'.
Comments quickly came in from concerned fans who were worried that Deno had been arrested with people saying things such as 'Can someone please tell me if Deno was actually arrested or not' and 'Y did he get arrested any1 tell me'.
According to reports the whole thing was staged for a music video shoot and neither Swarmz nor Deno were caught up in any real police incident, however it's not currently known what song the video is for.
Both Deno and Swarmz have been busy recording new music in 2019 and are performing a number of upcoming shows together across the UK.
> Download Our Free App For All The Latest Music News!