David Cameron Talks To Capital XTRA About Disaffected Youth, Unemployment And The Kardashians
21 January 2015, 20:59 | Updated: 21 January 2015, 21:00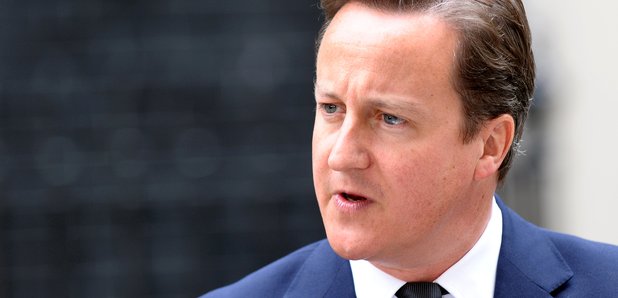 We spoke exclusively to the prime minister about issues that matter to young people before the general election.
The Prime Minister David Cameron spoke exclusively to Capital XTRA today (21st January) about a series of issues young people are facing in the build-up to the next general election.
We kicked off by asking Mr Cameron to discuss the recent rise in youth unemployment - and whether he felt that could be halted by the time the election arrives in May.
David Cameron on youth unemployment:
The Prime Minister also stressed the importance of apprenticeships for young people and spoke about the "record numbers" of people attending university.
David Cameron on young people going to university:
Mr Cameron also addressed the "real problem" of people not being able to get on the housing market, saying he wanted to keep help to buy going.
David Cameron on young people getting on the property ladder:
The problem of disaffected youth is expected to play a major part in the next general election, and the prime minister said he felt the country has a "very bright future".
David Cameron on disaffected youth:
And if you ever wanted to know what David Cameron thinks about Kim Kardashian and Nandos, we asked him that as well.
"I haven't quite got into why everyone is interested in the Kardashians so I'm not doing very well on that one," he said.
David Cameron on the Kardashians:
David Cameron on Nandos: