Coachella 2017: Everything That Went Down During Week One
18 April 2017, 12:08 | Updated: 18 April 2017, 12:13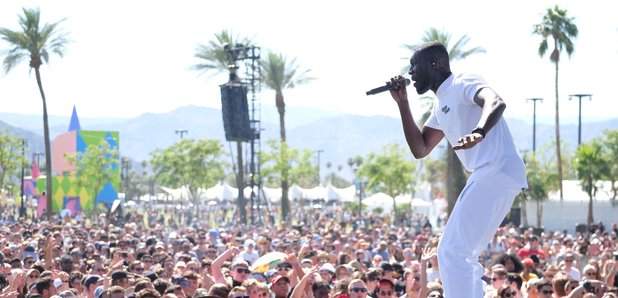 Including show-stopping performances from Kendrick Lamar, Drake, Stormzy and more.
Coachella Festival 2017 hit the Californian desert this week for its first weekend of music and it didn't disappoint.
Along with countless celebrity sightings, designer outfits and Instagram-worthy backdrops, the star-studded lineup look centre stage at this year's event.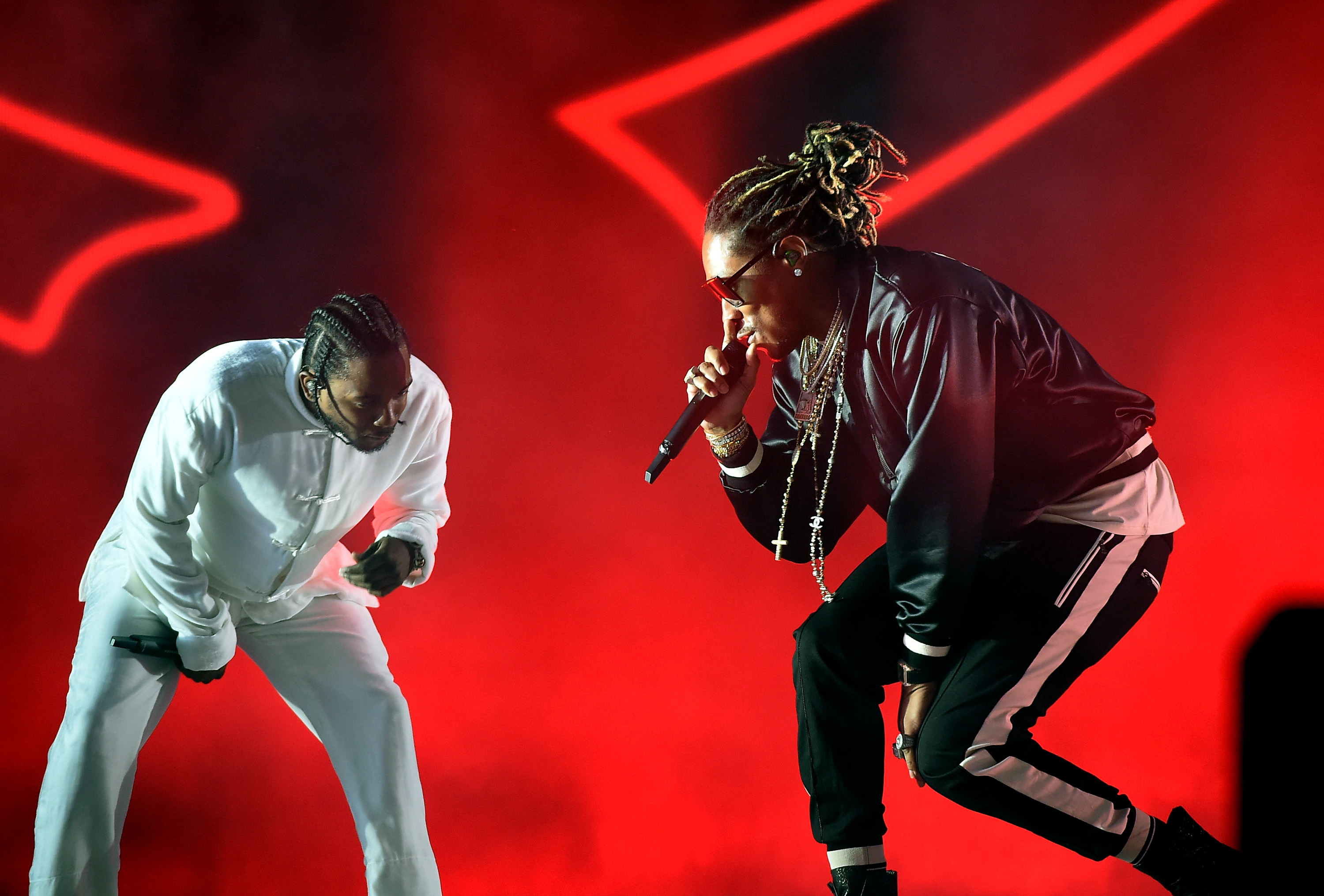 Kendrick Lamar's hotly-anticipated headline slot saw hoards of attendees pack out Indio's Empire Polo Club, eager to witness the rapper in the wake of 'DAMN's release.
Future brought out a very special guest during his set, whilst Stormzy and Skepta flew the flag for Britain for each of their own packed out gigs.
Check out this year's Coachella highlights below:
Kendrick Lamar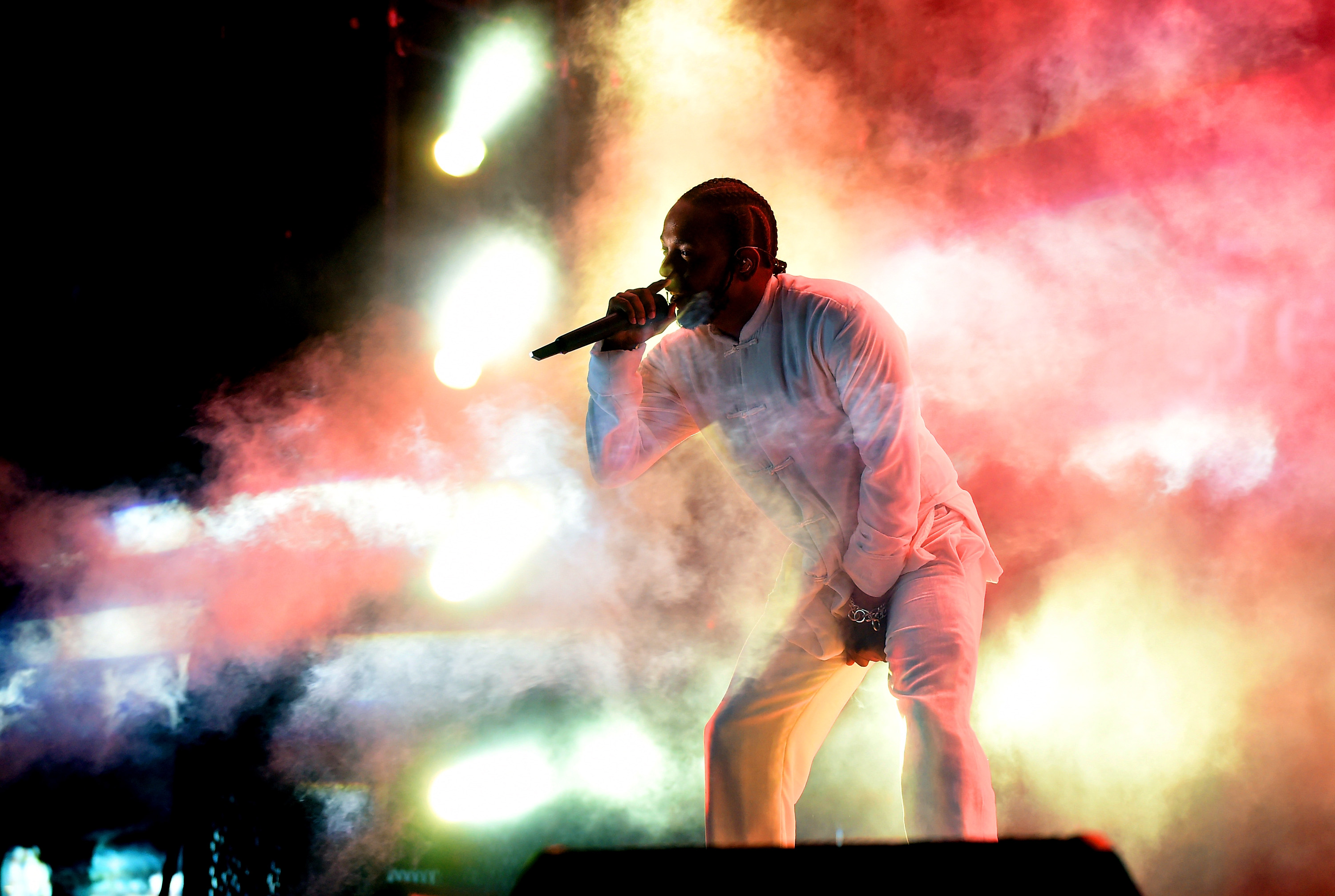 When did he perform? - K. Dot brought his A game as he closed out the first weekend on Sunday with a truly epic performance.
What did he play? - Classics including 'Alright', 'Money Trees' and 'B*itch, Don't Kill My Vibe', as well as eight 'DAMN' track debuts.
Who did he bring out? - Travis Scott, Schoolboy Q and Future (the latter of whom he performed 'Mask Off' with).
Watch the performance below:
Kendrick Lamar performing at Coachella pic.twitter.com/fXhtTW2mDF

— 808s & Car Shakes (@808sCarShakes) April 17, 2017
Future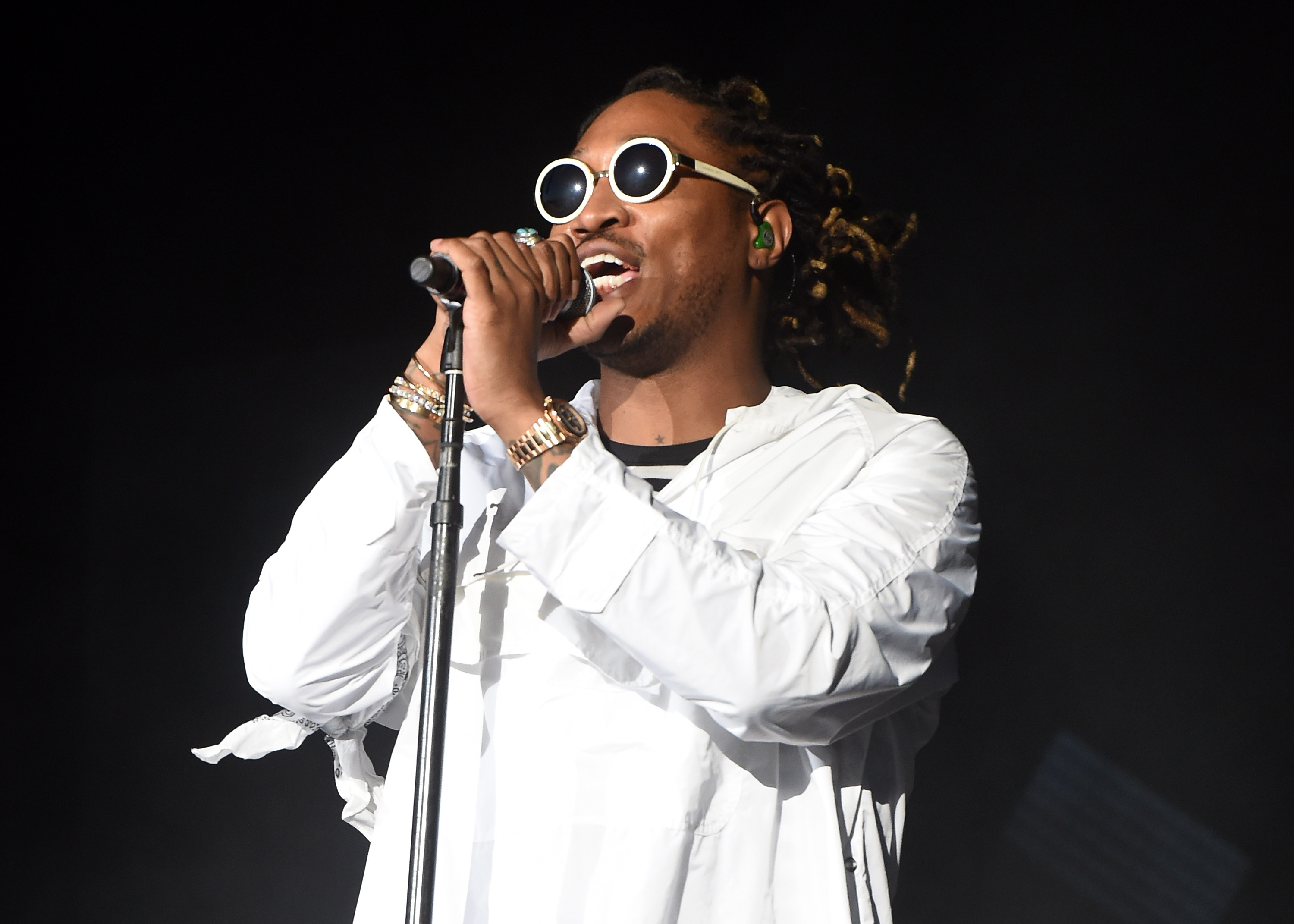 What happened? - The Atlanta rapper hit the stage on Saturday to perform a huge set of killer hits.
What did he play? - Some of his biggest tunes including 'Mask Off' and 'Low Life' as well as songs by Ty Dolla $ign, A$AP Ferg, Ace Hood and 21 Savage that he features in.
Who did he bring out? - Drizzy Drake hopped on stage to play 'Jumpman', 'Gyalchester' and 'Fake Love' after Migos appeared to perform 'T-Shirt' and 'Bad And Boujee' and an appearance from Ty Dolla $ign.
Watch the performance below:
Future performing "Mask Off" @coachella pic.twitter.com/iQGYw4PVFI

— BirdsEyeView (@FutureLaFlame) April 16, 2017
.@coachella "Goosebumps" with Travis' little brother pic.twitter.com/QtCvCMYYxS

— BirdsEyeView (@FutureLaFlame) April 15, 2017
Future Brings Out Drake at Coachella! ® pic.twitter.com/xxIndTFuLg

— SFTY (@WelcomeSFTY) April 16, 2017
Stormzy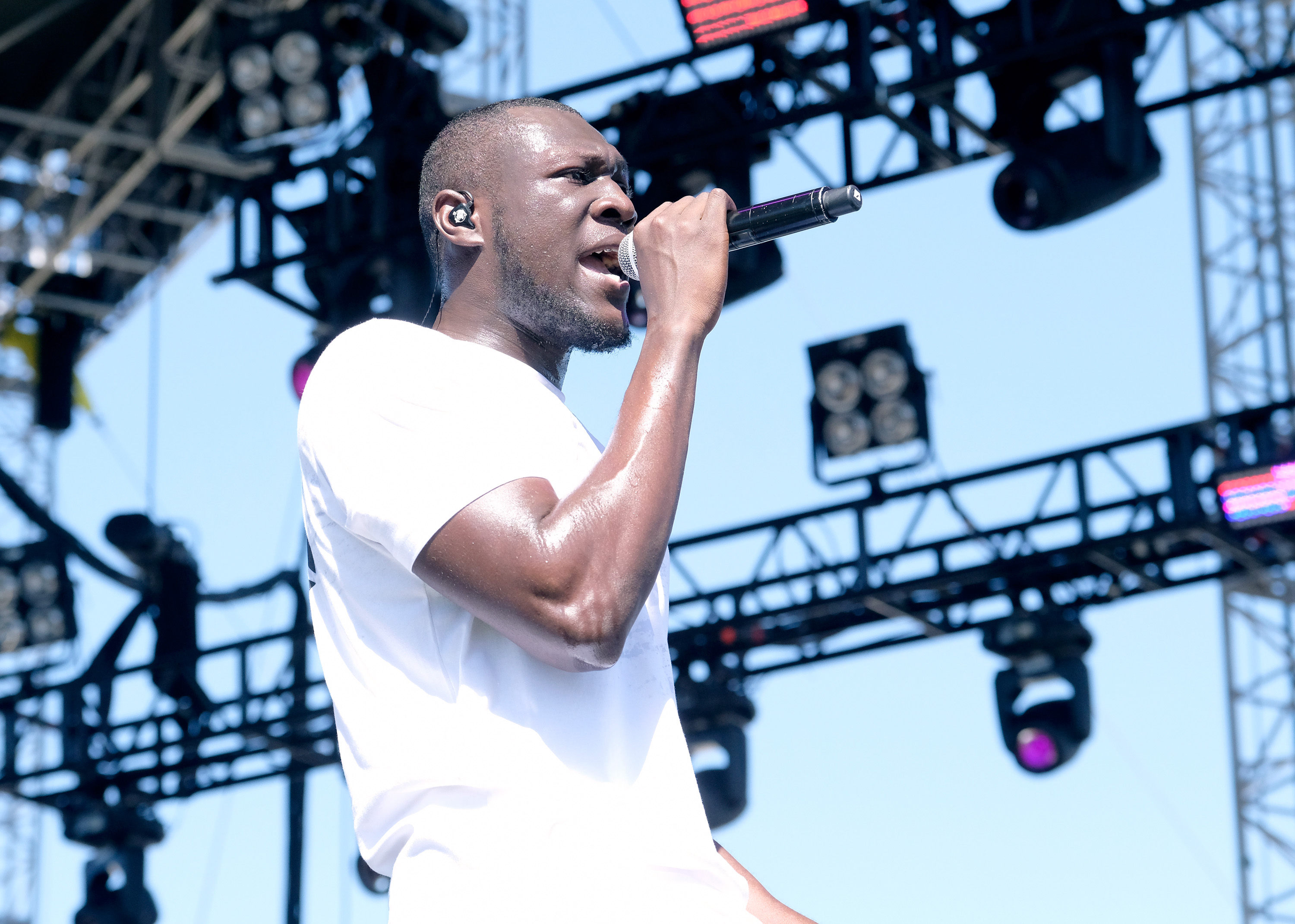 What happened? - Stormz called his first appearance at Coachella "one of the best shows I've ever played" after his performance on the Friday.
What did he play? - Brand new material form 'GSAP' including 'Big For You Boots' and 'Cold', as well as the iconic 'Shut Up'.
Watch the performance below:
Stormzy out there killing it in #coachella Its so great to see a UK grime artist doing so well! pic.twitter.com/R2e7KVl0V3

— 50 shades of Craig (@DavidDrifts) April 15, 2017
Stormzy's at Coachella uno pic.twitter.com/nG5QUAmYrp

— Mila.Naisarani (@MilanotsoKunis) April 15, 2017
Skepta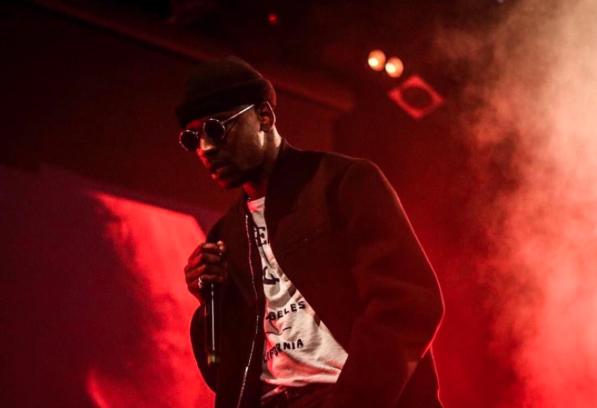 What happened? - The Grime MC brought some serious fire to the Coachella stage on Sunday.
What did he play? - Massive songs from his Mercury Prize-winning album 'Konnichiwa', including 'Shutdown', 'That's Not Me' and 'It Ain't Safe'.
Watch the performance below:
.. @Skepta 'It Aint Safe' went off at #Coachella
Via @PoetsCornerUK pic.twitter.com/9PoC2jVccb

— Link Up TV (@linkuptv) April 17, 2017
Top 5 moment ever. Thank you @Skepta pic.twitter.com/CSdgonS7KE

— Jack (@Jackb_32) April 17, 2017
IT AINT SAFE COACHELLA @Skepta @TOASTOTHEGOD pic.twitter.com/Jx5WURkzbM

— Andrew Winston (@andruwinston) April 16, 2017
Special Mentions...
Kehlani
The R&B singer rocked her set on Sunday evening, performing some huge tracks from her debut album 'Sweet, Sexy, Savage'.
She even brought out Stormzy for a performance of their collaboration 'Cigarettes & Cush'.
Rihanna
Although she didn't perform at this year's festival, Rihanna looked like she was having the time of her life as a Coachella guest.
Looking every inch the superstar, RiRi rocked a diamond morph suit during the festival, with videos even surfacing of the singer having a dance off with Puff Daddy's son.
The second weekend of Coachella kicks off on Friday 21st April.