Ciara Kicked A Fan In the Face Whilst Giving Him A Lap Dance At Her Concert
15 May 2015, 10:32 | Updated: 23 July 2015, 17:33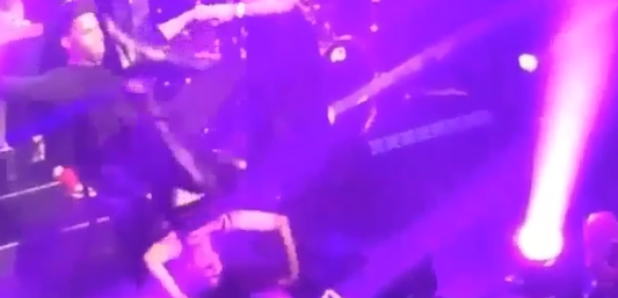 Worst lap dance ever.
One lucky boy's night went 0 - 100 real quick when he was pulled up on stage at a Ciara concert so that the 'I Bet' singer could perform a special lap dance for him.
But the unsuspecting fan was soon brought back to reality, with his night going from 100 straight back down to 0 again when Cici accidently kicked him in the face whilst performing one of her moves.
Video footage taken at the 'Jackie' concert in Atlanta shows the moment Ciara goes to do a handstand, with the intention of wrapping her legs around his neck. But things didn't quite go to plan.
Watch what happened below:
If you're wondering what the move should have looked like, check out what happened during Ciara's Chicago concert, when she performed the same lap dance for a male fan (but things actually panned out as they should have.)