Chrissy Teigen Reveals She Suffers From Postpartum Depression
7 March 2017, 14:03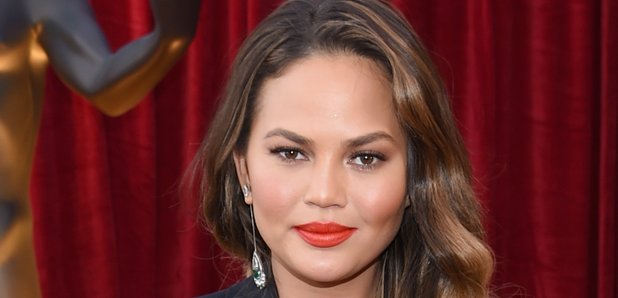 "I never left the house."
Chrissy Teigen has opened up about her battle with postpartum depression for the first time.
The Sports Illustrated model revealed to Glamour magazine that she began suffering with the condition after the birth of her daughter Luna with husband John Legend last April.
In an honest open letter, Chrissy admitted that not speaking about the issue was "eating me up inside for months."
The 'Lip Sync Battle' host confessed "I couldn't figure out why I was so unhappy", despite the show being "no better place to get to go back to work to."
"I was different than before," she said, "Getting out of bed to get to set on time was painful. My lower back throbbed; my ­shoulders—even my wrists—hurt. I didn't have an appetite."
Chrissy admitted that when she wasn't in the studio, she "never left the house."
"Most days were spent on the exact same spot on the couch and rarely would I muster up the energy to make it upstairs for bed," she said.
She added: "Suddenly I had become this person whose shoulders would cower underneath her chin. I would keep my hands on my belly and try to make myself as small as possible."
In December, Chrissy visited a doctor with John and was diagnosed with postpartum depression and anxiety.
The diagnosis came as a relief to the 31-year-old, who says her husband John "has been incredible over the last nine months."
"I know he must look over at times and think: My God, get it together. But he has never made me feel that way," she explained.
"He wants me to be happy, silly, and energetic again, but he's not making me feel bad when I'm not in that place."
On her road to recovery, Chrissy says she takes antidepressants and is preparing to see a therapist.
"I'm speaking up now because I want people to know it can happen to anybody and I don't want people who have it to feel embarrassed or to feel alone."
You can read the full letter from Chrissy here.