Chrisette Michele's Family "Disowned" Her After Trump Inauguration Performance
25 January 2017, 10:37 | Updated: 25 January 2017, 10:39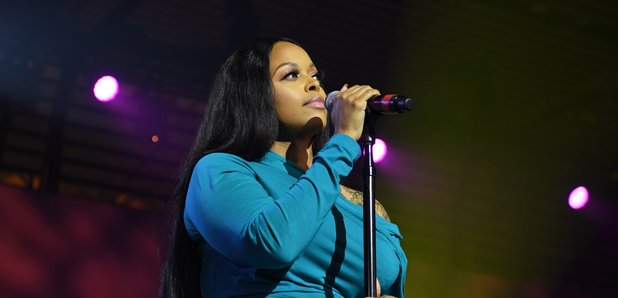 The star faced serious backlash.
Chrisette Michele claims her family "disowned" her following her decision to perform at Donald Trump's presidential inauguration.
News of the R&B singer's performance came as a shock to many after it was reported that many A-List acts had refused to perform at the highly-publicised event.
Serious media backlash ensued, but Michele has now revealed that it wasn't just Twitter users and anti-Trump activists who targeted her after the news broke.
In an interview with Billboard, Michele explained how her family - some of whom are former Black Panther activists - actually disowned her following the announcement.
She added that she never actually met President Trump during the event.
"Originally I was supposed to perform directly after his first speech, and I had done that with Barack Obama before, so I was used to that kind of experience," Michele said.
"The woman who organized the event came and told me, "Now you're going to go first and he's going to go after you."
"I looked her in the eye and said, "My family has disowned me. If you decide to Google me, you'll see that America is writing about me in their newspapers. I'm the black poster child for discord right now, and he's not going to shake my hand?""
"So no, I didn't get to meet him." she said.
Giving the newly-elected president the benefit of the doubt, Michele argued that he has "a lot of other things going on."
"I don't know if, like Barack and Michelle, he's listening to my album or that I'll be on his summer playlist," she said.
"So I don't want to take it that way. I'd rather be optimistic and think that they'll come another chance where I can talk to him."
Michele went on to reveal that she did not play at the inauguration for free, but didn't disclose her final performance fee.
The singer is busy promoting her new single "No Political Genius", recently posting the song's lyrics on her Instagram page.