Karrueche Tran: "Chris Brown Punched Me In The Stomach Twice"
22 February 2017, 10:21 | Updated: 22 February 2017, 11:15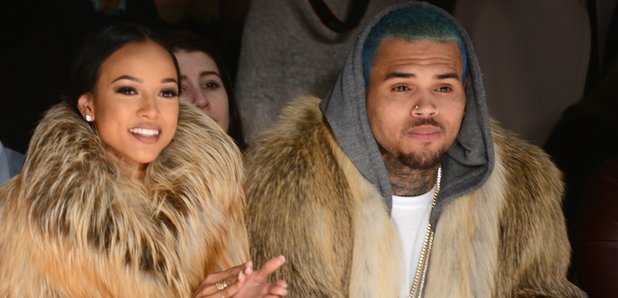 The saga continues.
Chris Brown has reportedly been ordered to stay more than 100 yards away from his ex-girlfriend Karreuche Tran, after she accused him of past physical abuse.
According to TMZ, Karrueche Tran has filed legal documents claiming that he vowed to kill her and that he has beaten her up before.
In a sworn statement from Karrueche, she reveals that Chris Brown "told a few people that he was going to kill" her, "take" her "out" and "shoot" her.
She claims that he told friends that no one could have her if they couldn't be together.
In the statement, Tran also claimed that Chris Brown punched her in the stomach "twice" several years ago, and that he has "pushed" her "down the stairs."
Interestingly, the report claims that these actions took place as Breezy was still on probation for infamously assaulting Rihanna in 2009.
Karrueche also says that Brown threatened her friends and also recently threw a drink at one of them.
Meanwhile, Chris Brown recently shared a video of himself on social media admitting that he has stalker-like tendencies.
In the clip he said: "Ladies, y'all be complaining about ni**as being stalkers, in love with y'all, kind of crazy sh*t, and get tired of it.
"Well, guess what? I'm one of them ni**as. If I love you, bitch, ain't nobody gon' have you. I'ma make you miserable. I'ma chase that ni**a out. I'm gonna chase yo' ass around."
Last month, Chris Brown claimed that he wanted to fight Soulja Boy for liking a picture of Karrueche on Instagram.
At the time, both artists went back and forth attempting to schedule the boxing match.
However Karrueche responded to the story, saying the feud "isn't cool or funny" and that "it's draining."
Meanwhile, Chris Brown who has just announced a new 'Party Tour', has brushed off the accusations in a new Instagram video.
"Make sure y'all don't be listening to all the bullsh*t man," he said.
"Whatever them people on the other side be doing… I don't know what the f*ck they talking about."