The Chicken Connoisseur Is Back With A Brand New Ep Of The Pengest Munch - WATCH
16 December 2016, 17:28 | Updated: 19 December 2016, 11:50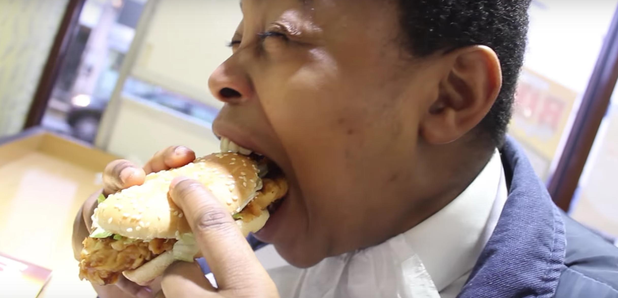 Man got a fillet burger, six wings and chips.
Good news everyone - The Chicken Connoisseur may have found fame (did you see his appearance on ITV News earlier this week?), but he's not flown off in a jet to LA just yet.
Instead he's back with episode seven of The Pengest Munch and this week he's visited Sam's Chicken in Woodside Park to give his verdict on their fillet burger, six wings and chips - which cost £4.89 by the way.
Watch the latest episode below:
Last week The Chicken Connoisseur's YouTube videos, all of which review chicken shops around London, went viral with one episode raking in over 2.3 million views.
Since then it's come to light that Elijah Quashie is not as young as he appears in his videos, with rumours circulating that he's actually 23-years-old! Yeah, we're shocked too.