'Cash Me Ousside' Girl Fires Major Shots At Kylie Jenner - WATCH
20 February 2017, 15:52 | Updated: 20 February 2017, 16:04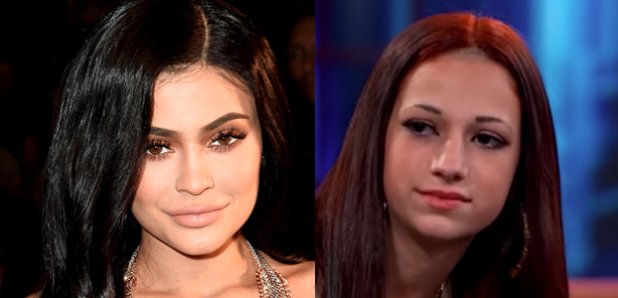 Savage.
Danielle Bregoli, a.k.a. the 'Cash Me Ousside' girl from Dr. Phil, has gone in on Kylie Jenner.
The 13-year-old, who rose to fame after being turned into an internet meme, took some major digs at the reality star during a recent radio interview.
"Have you met Kylie?" asked the interviewer.
"I don't like her," began Bregoli, "Like the way that she does sh*t, like ugh…"
"It seems like she wants attention so bad. Like little b*tch would do anything."
The 13-year-old continued her rant, honing in on Jenner's highly-publicised body transformation in recent years.
"How do you go from f*cking lips the size of a twig and a body that looks like a f*cking paperclip and now you look like a hourglass?" she exclaimed.
"Like man, what the f*ck?!"
Shortly after the interview took place, TMZ ran into Bregoli at LAX airport and asked whether she was worried about the makeup mogul coming back at her.
"Who's she gonna come back at? B*itch, ain't nobody scared of her," she yelled.
"I'll whoop every Kardashian a** there is."
"What are they here for?" she continued, before zeroing in on Jenner's older sister and fellow reality star Kim Kardashian.
"She f*cked Ray J and now she's famous." stated Bregoli.
Kylie Jenner is yet to respond to the comments.
Well, then...