"Catch Me Outside" Girl Punches Woman In Face During Bizarre Airplane Fight - WATCH
8 February 2017, 13:31 | Updated: 8 February 2017, 13:44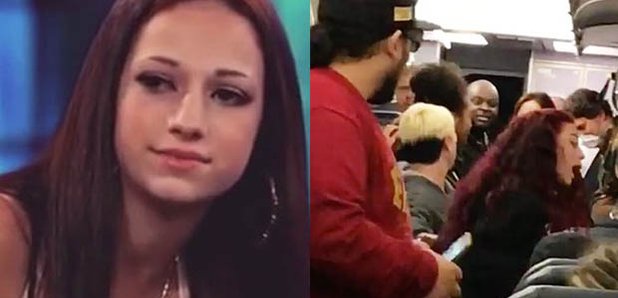 "How bout dahh?"
The girl behind the popular "Catch me outside, how about that" meme reportedly punched somebody in the face during a bizarre altercation on an airplane.
Police were apparently called after Danielle Bregoli and her mother got into a dispute with another female passenger while boarding a plane at LAX.
Bregoli appeared to get agitated after the other passenger mimicked her popular "catch me outside" meme.
Watch below:
After Bregoli threw the punch, the woman made a citizen's arrest, before police escorted all three off the plane.
According to Danielle, the other woman put her hands on her mother's throat, which caused her to fight the passenger.
She later took to Instagram to explain the situation:
According to TMZ, Spirit Airlines have now banned all three from travelling on their airplanes for life.
How bout dahh?