'Cash Me Outside' Girl Sparks Bizarre Tekashi 6ix9ine Fued
5 April 2018, 13:53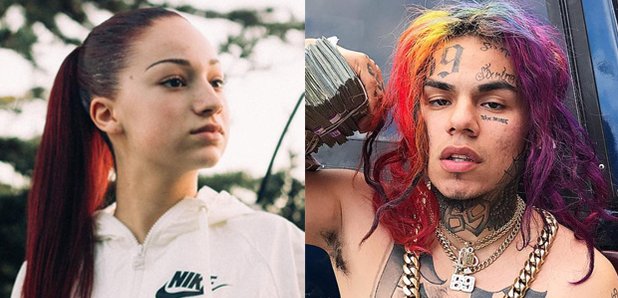 The pair are trading savage disses over a disagreement online.
Cash Me Outside Girl, Bhad Bhabie, has sparked a heated feud with controversial rapper Tekashi 6ix9ine.
The 15-year-old, real name Danielle Bregoli, is furious after 6ix9ine claimed she didn't like him because he turned down a song with her.
He suggested that she only rose to fame because she "beat her mum" up, which sparked an angry reaction from Bregoli.
See his initial post below:

"I denied this girl a song… and now she's mad lol" he said on Instagram. "She blew up for beating her mom… go and tell her stop hitting her mom. Tekashi69 for the kids. Better future for everyone."
Following Tekashi's claims, she went on Instagram Live to slam the rapper, claiming people only knew about him because of rapper Trippie Redd.
"I aint never ask you to be on no f*cking song. And I know my label didn't ask you for no f*cking song you little f*ckin' weirdo," she shouted.
Meanwhile, Tekashi 6ix9ine was also recently in feuds with The Game and YG, following an interview with The Breakfast Club.
Bhad Bhabie is currently preparing for her first headline tour around North America and Europe, which includes a date at London's Islington Academy.