'Cash Me Outside' Girl's Instagram May Have Been Hacked And The Result Is Seriously Creepy
8 March 2017, 10:55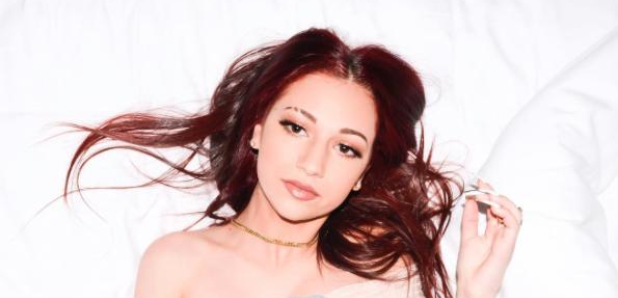 People are confused.
It appears the 'Cash Me Outside' girl's Instagram account has been hacked after a series of sinister pictures and videos have been posted to her page.
Danielle Bregoli, the viral Internet meme of Dr Phil fame, has had her social media profiles replaced with messages from the mysterious 'FACE Security Group.'
One image includes the apparent logo from the group with '1700' and the words 'Reykjavik, Iceland' underneath in red.
The other compares Bregoli to Tanishq Abraham - a child prodigy of the same age.
Alongside the images are three videos, which include robotic-sounding commentary on Bregoli's controversial rise to fame and a warning of 'leaks' appearing in the coming days.
"THIS IS THE MODERN DAY CELEBRITY? THIS COUNTRY GLORFIES AND MAKES FAMOUS A YOUNG GIRL FOR BEING DISRESPECTFUL TO HER MOTHER," one message reads.
"SHE IS NO IDOL. SHE IS NO ROLE MODEL. SHE IS NO GOD."
"PAY CLOSE ATTENTION TO WHAT HAPPENS NEXT."
Check out the cryptic videos below.
Controversy has surrounded the 13-year-old since gaining Internet notoriety earlier this year.
She has since been banned from an airline after throwing punches at a fellow passenger, while earning a crazy amount of money through various business ventures.