You Won't Believe What The 'Cash Me Outside' Girl Surprised Her Mum With For Christmas
28 December 2017, 11:18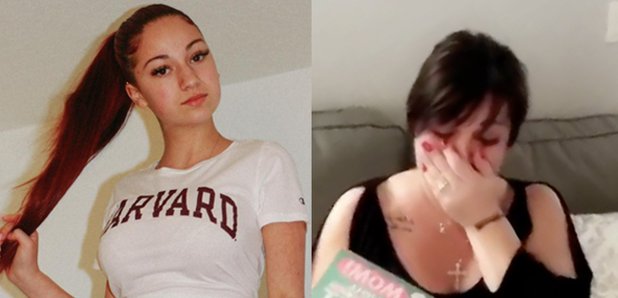 This is impressive for a 14-year-old...
It appears that for Danielle Bregoli, who goes by the rapper name 'Bhad Bhabie', hard work pays off.
After rising to Internet fame for her notorious appearance on Dr. Phil, the 'Cash Me Outside' girl has been hustling and earning some serious coin, it seems.
Because on Boxing Day, the social media star shared a short clip on her Instagram of her present to her mother Barbara.
And at just 14-years-old, Bregoli has managed to write a cheque for over $65,000 to pay off her mother's mortgage in one go.
"Merry Christmas b*tch!" Bregoli says as she hands Barbara a red envelope.
"Are you serious?" a teary-eyed Barbara says, clearly in shock at the magnitude of her daughter's gift.
Since her famed TV appearance, Bhad Bhabie scored herself a million-dollar record deal with Atlantic Records and has since released a stream of singles with major online success.
Bregoli also regularly posts non-music videos on her YouTube channel, with each one regularly amassing views in the multi-millions.