'Cash Me Outside' Girl Sentenced To Five Years Probation For These Charges
2 August 2017, 10:21 | Updated: 2 August 2017, 10:23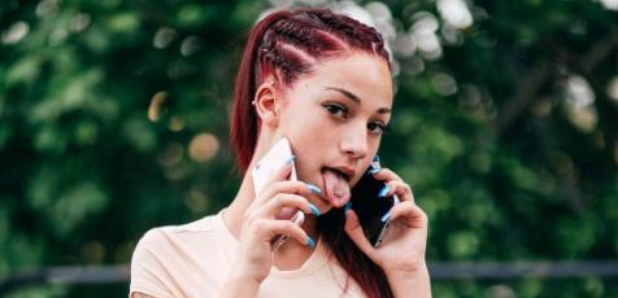 The viral Internet star pleaded not guilty to multiple charges last month, including stealing a car and possessing marijuana.
Danielle Bregoli, a.k.a. the 'Cash Me Outside' girl has been sentenced to five years probation for multiple offences.
The 14-year-old avoided a jail sentence last month after pleading guilty to grand theft auto, grand theft, marijuana possession and filing a false police report.

According to TMZ, Bregoli was given a five year probation sentence at Palm Beach County Court in Delray Beach, Florida for the string of charges.
Other charges were reportedly dropped in return for her pleading guilty.
Bregoli is currently at the centre of an ongoing custody battle between her mother and father, and reportedly broke down in tears in the courtroom as her father read an emotional statement about his daughter's new-found fame.
"I'm afraid of what she's being pushed into and who's profiting from it," said Bregoli's father, Ira Peskowitz, who works as a sheriff deputy in Palm Beach County.
"She needs to be here in Palm Beach County," he told the judge. "She needs to be taken away from this toxic environment."
However, the judge is allowing the teen to complete her probation in California, where she currently resides with her mother.
According to the report, the conditions of Bregoli's probation include attending school full time, 100 hours of community service and a 5 p.m. to 6 a.m. curfew.
The judge has also ordered Bregoli to take courses in sexual education, domestic violence and anti-theft.
Meanwhile, it was reported earlier in the year that Bregoli is set to become a millionaire by the end of 2017.