The Actor Who Played Carlton In 'Fresh Prince' Has Responded To Those Reunion Rumours
17 August 2017, 16:33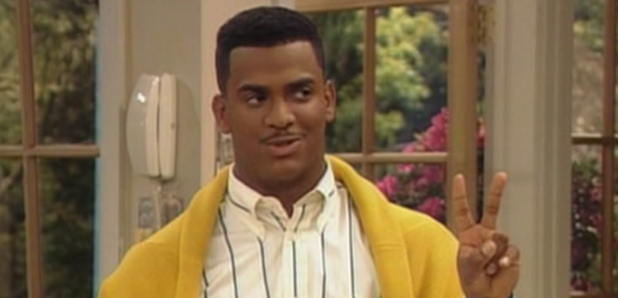 Looks like we might not be going home to Bel Air anytime soon...
Alfonso Ribeiro has addressed rumours of a potential 'Fresh Prince Of Bel Air' reunion - and it's not good news for die-hard fans.
Following DJ Jazzy Jeff's recent comments, which hinted at a reunion of some kind between the cast after 20 years, Ribeiro has set the record straight.
The actor, who played Carlton in the popular 90's sitcom, shot down the rumours after being approached this week.
"I've already talked about that one. There ain't gonna be no Fresh prince nothing," Ribeiro stated.
"I don't know why Jeff's saying it but I know there ain't nothing going on."
The 45-year-old, who appeared on 'I'm a Celebrity...Get Me Out of Here!' in 2013, advised fans to "let it go".
Initial rumours of a 'Fresh Prince' reunion were ignited after Ribeiro posted a photo of the cast together on Instagram earlier in the year.
The notable absence of 'Uncle Phil' actor James Avery, who sadly passed away in 2013, prompted many users to suggest that a ruinion may be off the cards, however.
Ribeiro supported this in an interview earlier in the year, adding:
"The show doesn't work without James Avery, and with his passing, it just felt like that was the final like, 'Nah,'".