Cardi B Reportedly Spotted With "Full" Baby Bump Amid Pregnancy Rumours
28 March 2018, 11:53 | Updated: 10 April 2018, 14:50
An alleged witness has spilled some serious tea.
Cardi B has allegedly been spotted with a "full bump" following ongoing rumours that the 'Finesse' rapper is pregnant.
During an episode of The Wendy Williams Show, the controversial talk show host addressed the rumours and stated that she did not believe Cardi was expecting.
A member of the audience then said that the they "know for a fact" that the 'Bodak Yellow' hitmaker is pregnant after seeing her in person two months ago.
"I saw her!" the audience member - who identified herself as Nicki - exclaimed. While she admitted that she is not friends with Cardi, she claims to have seen the rapper "with the full bump".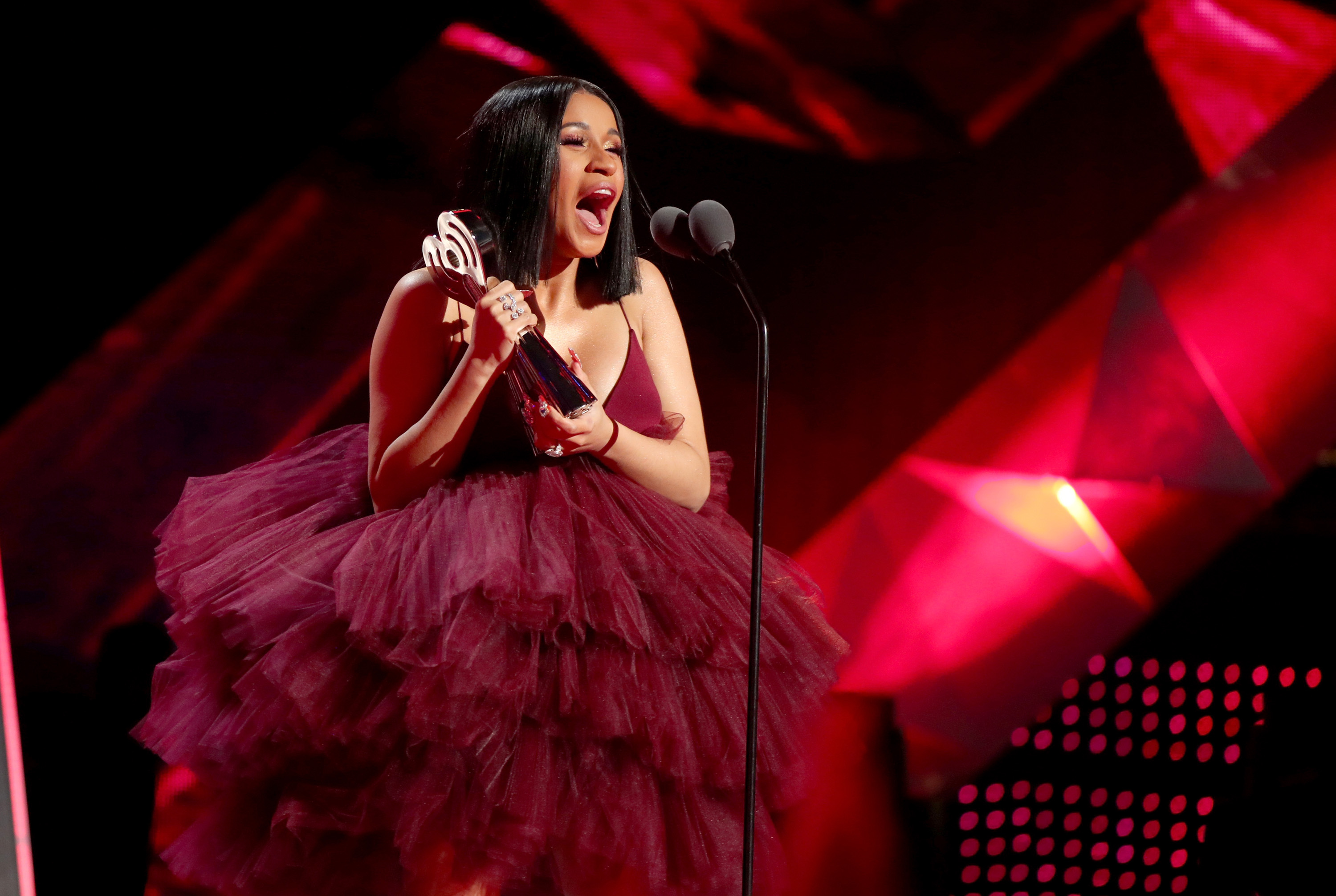 "I saw her with the full bump, in person," she said, "It was [at] a photoshoot."
She implied that Cardi chose not to conceal her bump with flowing fabrics like tulle, the material her dresses for both the iHeartRadio Awards and the Grammy Awards appeared to be made from.
According to Nicki, the 'Invasion Of Privacy' star was wearing a "high-waisted skirt" in an effort to disguise her stomach. She reiterated that Cardi "is pregnant."
TMZ originally alleged that the rapper, who is engaged to Migos rapper Offset, will reportedly give birth to their first child together this summer.
Meanwhile, the couple are currently fighting off separate baby rumours, and taking "drastic measures", after a woman claimed to have given birth to Offset's child.