Cardi B Responds To Rumours She Ignored Sick Children On Grammys Red Carpet
31 January 2018, 12:21 | Updated: 10 April 2018, 14:57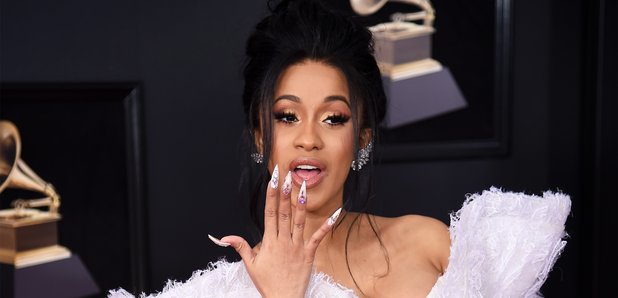 Cardi B has fired back.
Cardi B has responded to rumours that she ignored a group of sick children from the Make A Wish Foundation on the Grammys red carpet.
The 'Bodak Yellow' rapper was under fire after an onlooker called Nate Garner accused her of walking past the children, who were there to meet celebrities.
Cardi B looked at, ignored & walked past the Make-A-Wish foundation kids there to meet the Grammy nominees & only came back when forced by her publicist to take a quick picture. All of the other stars took time to meet & hug each kid. Not all your favs are as they seem

— Nate Garner (@natekgarner) 29 January 2018
I was seated directly behind the kids for 4 hours & witnessed this happen. Maybe I shouldn't tweet about it but I like Cardi & was just disappointed seeing her use it for publicity as I watched everyone else show these strong kids true love & empathy. https://t.co/qxjhMnV27u

— Nate Garner (@natekgarner) 29 January 2018
However Cardi B was quick to respond in a now-deleted Instagram post, claiming she was extremely rushed because she was late for a pre-check performance.
"I'm not that industry b*tch you wanna try," she said. "I will violate you in real life as well, don't make me catch your *ss again. I will crush your sh*t."
She then also posted another message that could have been directed at Nate Garner.
Cardi B then sent a message to the Make A Wish Foundation children on the red carpet: "Love yaaaaa. You girls deserve the world."
Although Cardi B didn't win a Grammy, she hit the stage with Bruno Mars to perform their remix of his single 'Finesse'.