Cardi B Responds To Rumours Claiming She's Pregnant
15 February 2018, 10:31 | Updated: 10 April 2018, 14:53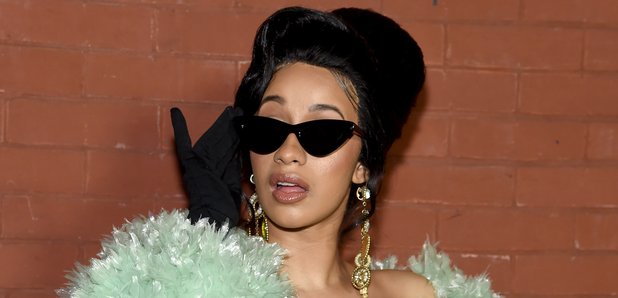 Members of Cardi's team leaked the alleged news.
After the media storm that ensued following Kylie Jenner's pregnancy allegations, it's no wonder that Cardi B would want to issue a response following her own.
According to TMZ, members of the 'Bartier Cardi' rapper's team claim that she is "three to four months pregnant."
Sources are saying that Cardi's people began disclosing the information over Super Bowl weekend after the Grammy-nominated rapper attended the Maxim party in Minneapolis that same weekend.
Apparently, Cardi was then offered to be taken to the VIP section where "alcohol was flowing" - an offer which was allegedly declined.
A rep for Cardi supposedly said the rapper wasn't enjoying the "party atmosphere" and preferred to stand by the stage and drink water, before claiming that Cardi was "three to four months pregnant."
After other publications picked up on the news, however, Cardi - who is currently engaged to Migos member Offset - took to Instagram in repsonse to the rumour.
"But after the Maxim party I went straight to the Migos party and perform?" she wrote, providing an apparent alibi to dispel the speculation.
Cardi fought off pregnancy rumours earlier this month after Internet users suggested that the starlet expecting.
"No bi*ch I'm just getting fat," Cardi said in a defiant statement, "Let me fat in peace."
Meanwhile, Cardi is yet to publicly respond to the shots fired by fellow rapper Azealia Banks, who called her an "illiterate, untalented rat".