Cardi B Reveals The Real Reason She Kept Her Pregnancy A Secret
9 April 2018, 14:11 | Updated: 10 April 2018, 14:43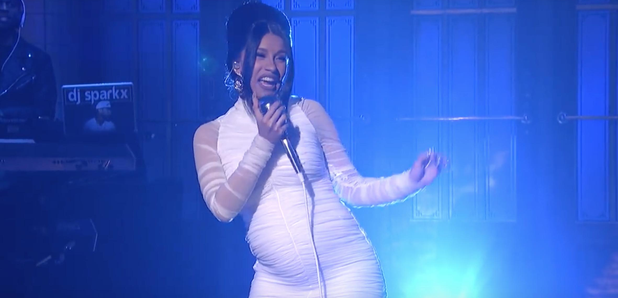 Cardi has spoken out.
Cardi B has revealed the real reason she attempted to hide her pregnancy from fans over recent weeks.
The rapper surprised many people when she showed off her pregnant baby bump during her Saturday Night Live performance.
And despite strongly denying the pregnancy multiple times in the past, Cardi B has now opened up about why she chose to keep the news secret.
"This is why I did not want to say nothing," she wrote via Instagram stories. "People be so thirsty to scrutinize and try to destroy something that is supposed to be blessing."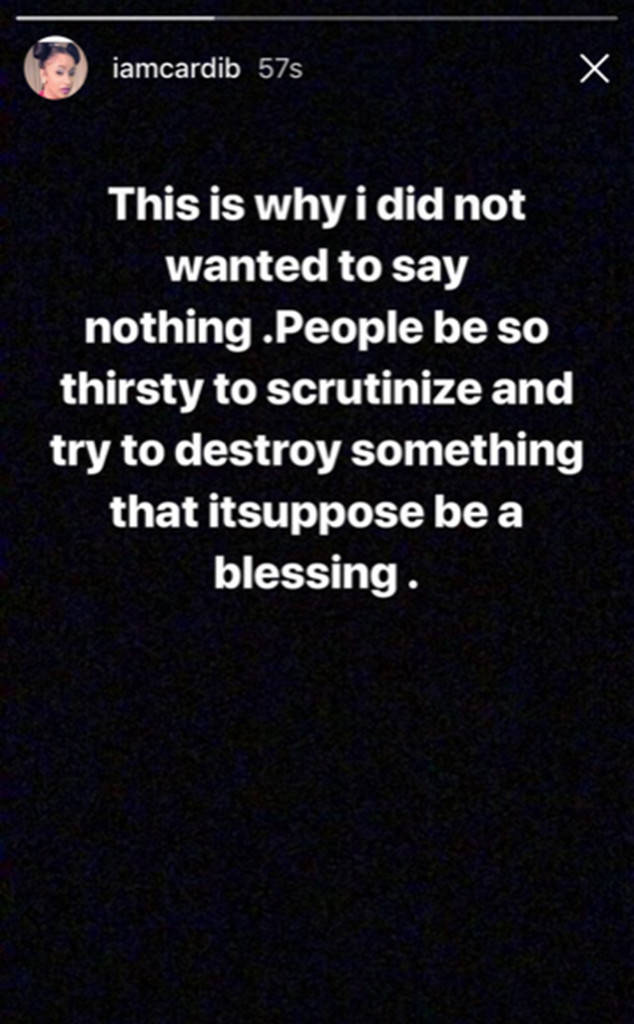 Following the her dramatic pregnancy announcement on Saturday Night Live, Cardi B's sister Hennessy Carolina appeared to accidentally reveal the sex of her baby.
In a now-altered Instagram caption, she appeared to suggest that Cardi B was having a baby girl with fiancée Offset.
Meanwhile Cardi B has also revealed that she has pulled out of Wireless Festival due to her pregnancy.
However Wireless Festival organisers have confirmed that there will be another line-up announcement on Thursday.
Cardi B's new album 'Invasion Of Privacy' was released on Friday, featuring appearances from Chance The Rapper, SZA, Migos and more.